This Asian salad is not your ordinary macaroni salad. Americans brought their favorite dish to the Philippines in the 20th century. Locals loved it but still decided to change some things to suit their palates more!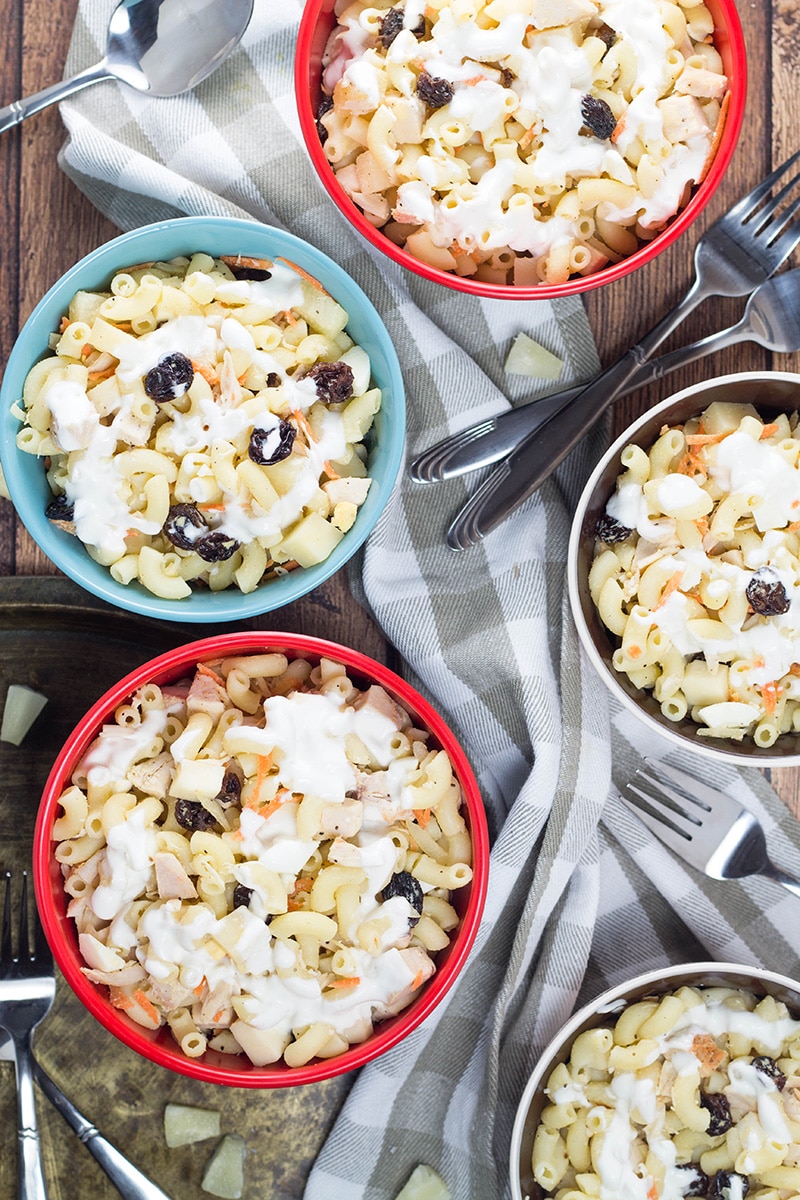 First of all, it's not savory like we are used to. It's sweet! This salad features condensed milk, raisins, and pineapple.
However, it also has some elements from the original macaroni salad: carrot, cheese, mayo, eggs, chicken. If you are wondering how sweet & savory ingredients work together, I can guarantee you – perfectly!
Moreover, you will barely feel the sweetness. Try it and you will fall in love!
For more about our food category click HERE.
For more great recipes click HERE.
Do you have a recipe to share? We would love to hear from you. Submit your recipes HERE