Quick Pork Fried Rice
This quick and flavorful fried rice recipe can be made in under 20 minutes and is a versatile dinner that uses what you have on hand!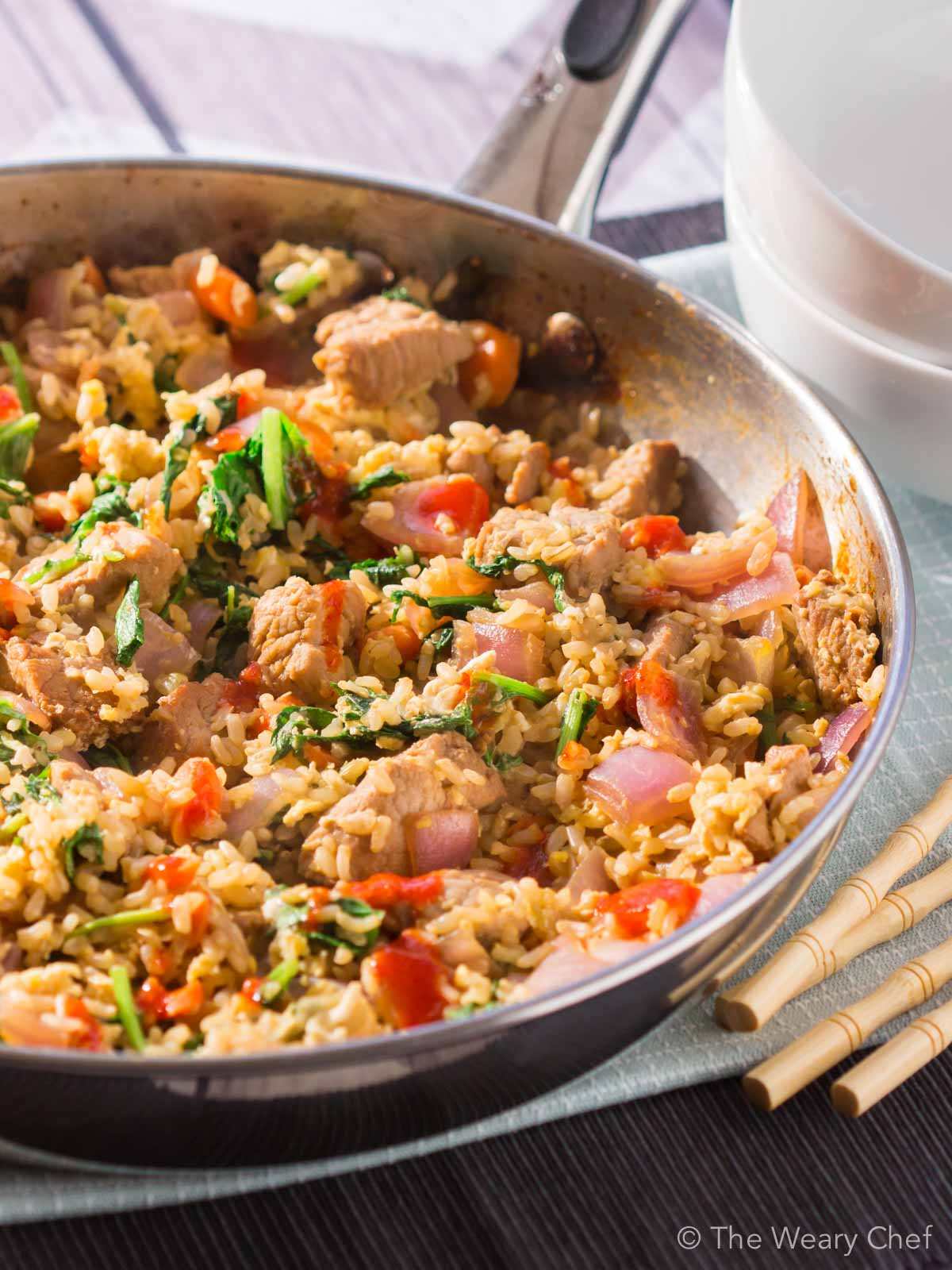 I prepped and cooked this pork fried rice in under 20 minutes. I did use one of my favorite cooking shortcuts, which is steam-in-the-bag frozen rice. I love having perfectly cooked rice in three minutes!
You could also use leftover rice for this meal. In fact, this fried rice is a "whatever you have on hand" kind of recipe.
Since I had almost a pound of pork left and some teriyaki sauce that I had contaminated with raw meat, I mixed those two together and stuck them in the fridge for the next day's dinner. You could just as easily make it chicken, beef, or shrimp. I also had a red onion, baby carrots, and broccoli rabe in the fridge, so those were my chosen veggies. You could substitute broccoli, bok choy, snap peas, or whatever you like!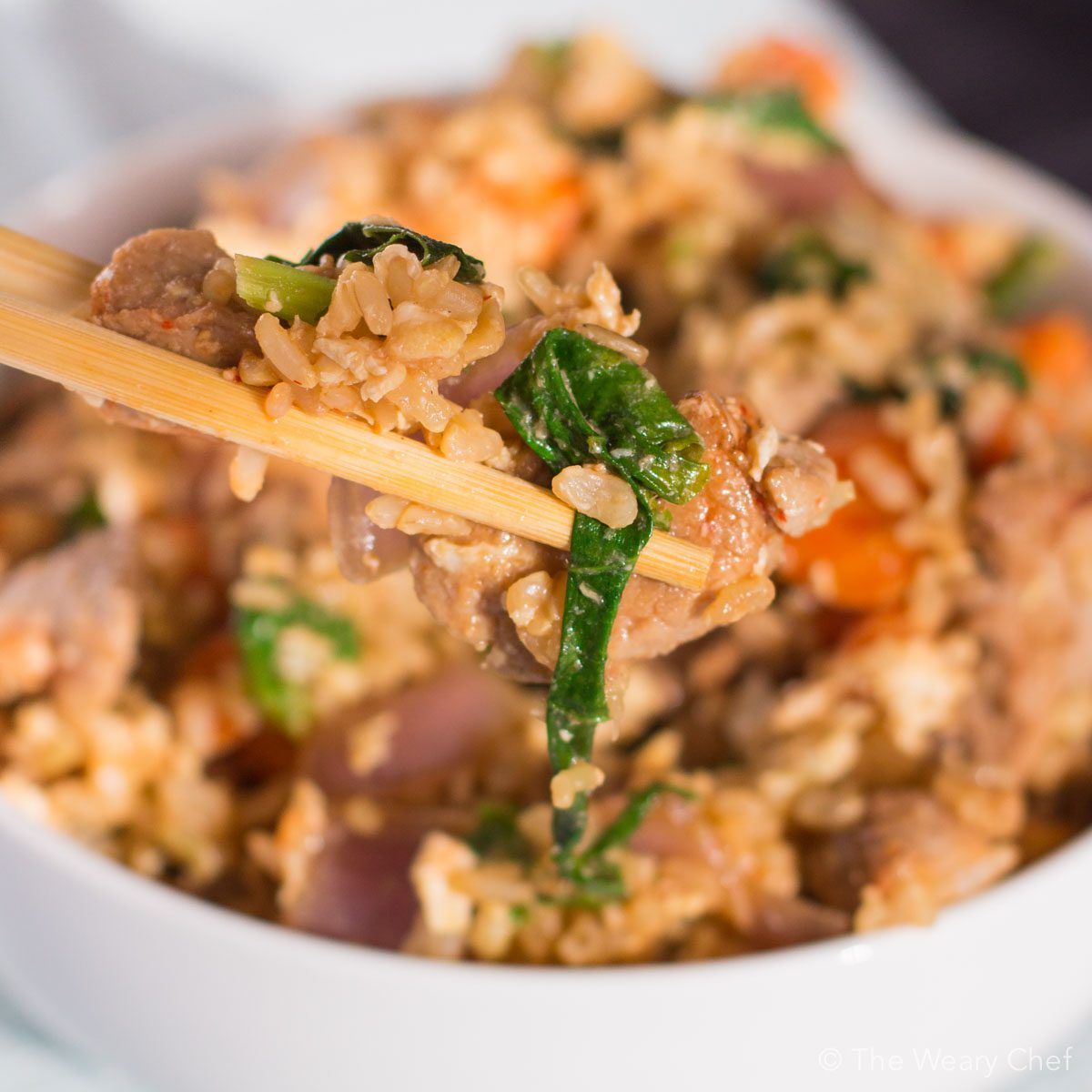 Get the full Quick Pork Fried Rice recipe at The Weary Chef!
For more about our food category click HERE.
For more great recipes click HERE.
Do you have a recipe to share? We would love to hear from you. Submit your recipes HERE