Quick and Easy Mushroom Barley Soup
Simple to make, filling, and loaded with veggies, this Quick & Easy Mushroom Barley Soup is a go-to meal that is warm and satisfying!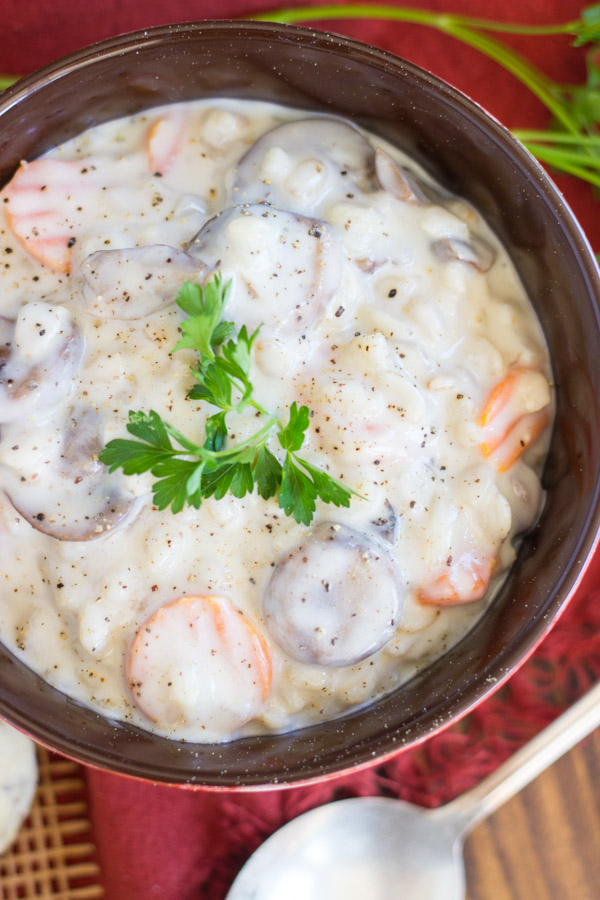 This Quick & Easy Mushroom Barley Soup is fitting to share today because we made a pot of this soup last night completely by accident. We make this recipe intentionally and purposefully too – that's why it's making an appearance here on the blog – but last night's pot was totally by accident.
Yesterday's was a little bit different than this recipe because we used beef and beef broth instead of chicken, but the concept was similar. I dug this recipe out in late October when the cool finally set in here in Florida, and it's one we turn to often.
We set out to make chicken noodle soup last night, something we throw together on a regular basis (see Lemon Dill Chicken Noodle Soup), but realized that the only ingredient we had for chicken noodle soup was chicken. No chicken broth, no noodles or rice, limited veggies. We quickly scratched the chicken noodle soup idea!
Get the RECIPE!
More from The Gold Lining Girl…
For more about our food category click HERE.
For more great recipes click HERE.
Do you have a recipe to share? We would love to hear from you. Submit your recipes HERE