Raspberry Chocolate Chip Bars
These Raspberry Chocolate Chip Bars feature a buttery, shortbread-like crust with dollops of raspberry jam, a fudgy chocolate layer, and chocolate chips. Simple ingredients come together into something spectacular and refreshingly easy.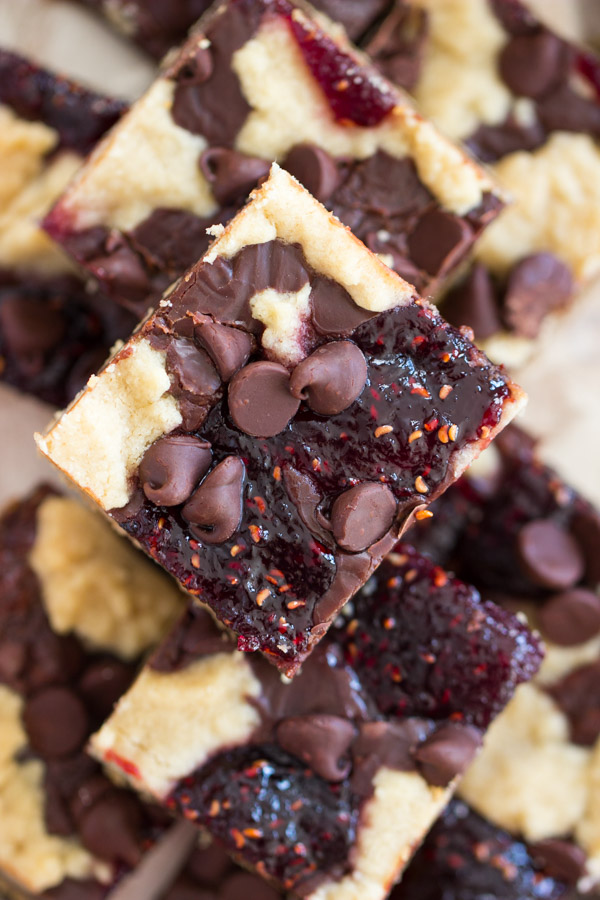 I spent January on massive spring cleaning binge, and I discovered a really old Nestle cookbook in my kitchen. It was ancient, so I thought the recipes might be outdated. Worse, the book had virtually no pictures. I didn't know what anything looked like. Who wants to experiment with recipes where you can't see a finished product?
Still, these Raspberry Chocolate Chip Bars caught my attention. I scanned through the recipe, and the ingredients looked simple, the instructions were simple, and the flavors sounded divine. This recipe is a diamond in the rough of that crappy, imageless cookbook.
Raspberry and chocolate together have such a romantic and enticing vibe, and so I'm always attracted to recipes featuring that combo in the first place, but these bars also start with a buttery, brown sugar, shortbread-like crust, and are topped with little crumbles of the crust on top.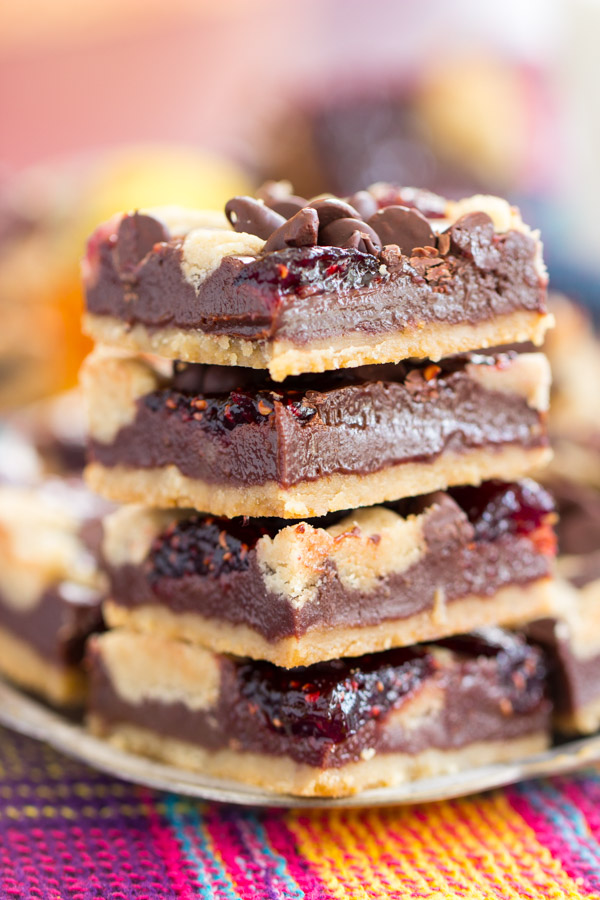 Get the RECIPE!
More from The Gold Lining Girl…
For more about our food category click HERE.
For more great recipes click HERE.
Do you have a recipe to share? We would love to hear from you. Submit your recipes HERE