Copycat 30 Minute Broccoli Cheese Soup
No need to go out to a well known bread company, this copycat broccoli cheese soup is incredibly smooth, rich, and full of great broccoli cheese flavors!  The best part, is that it's made in just 30 minutes on your stovetop!  Easy to customize the texture, it's amazing served in a homemade bread bowl as well!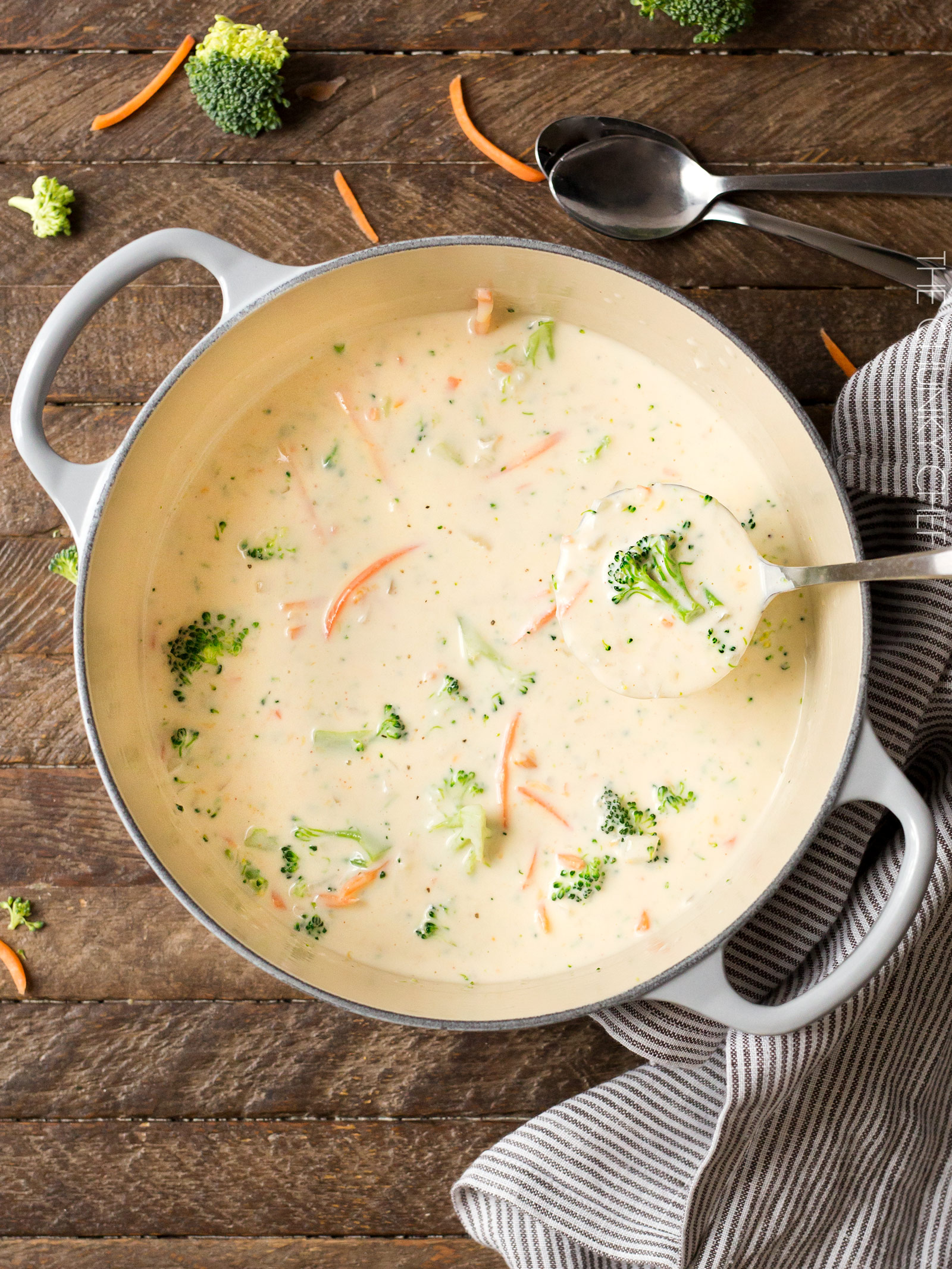 I prefer my soup with some texture to it, so I left some of the broccoli floret and carrot pieces whole, but my husband prefers his pureed like Panera does.  If you want a smoother soup, either use an immersion blender (like this one), or transfer it in batches to a blender.
While this soup really doesn't need any garnish… sometimes I do like to toss a sprinkle of grated cheddar cheese up on top and crack a little freshly ground black pepper over the top.  It's also really good served alongside a crusty piece of bread.  My favorite is this no knead bread!  A homemade bread bowl (from the original post), is wonderful as well!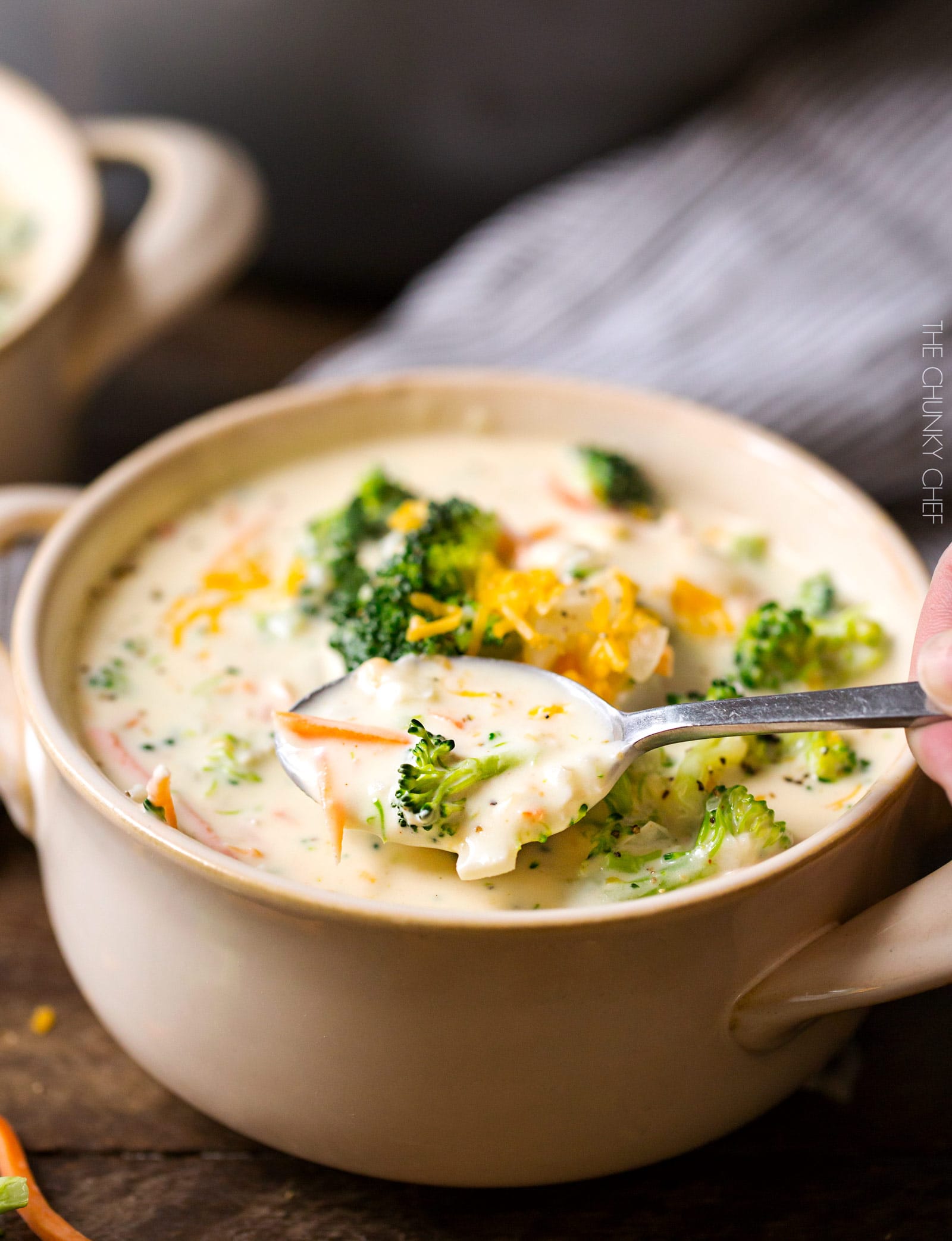 For more about our food category click HERE.
For more great recipes click HERE.
Do you have a recipe to share? We would love to hear from you. Submit your recipes HERE