Reese's Cup No Bake Peanut Butter Pie recipe
A super simple no bake peanut butter pie recipe, amped up with chocolate fudge and a TON of Reese's cups. This Reese's Cup No Bake Peanut Butter Pie maximizes on chocolate and peanut butter, and it's ridiculously quick and easy to throw together!
This recipe is based off this super popular No Bake Peanut Butter Pie recipe that came from my Gma, and that we've been making in my family for decades. We love that recipe, you guys love that recipe, and there's so many ways it can be built upon.
Make no mistake, that No Bake Peanut Butter Pie is impeccable in its original form, and needs NO adapting. However, what's fun about it is that it can be adapted.
That original recipe is 5 ingredients, and it can be prepped in 5 minutes. In a pinch, it's my go-to dessert. Quick, easy, few ingredients. It's a simple pie, but it's creamy, rich, satisfying, and full of peanut butter flavor. Totally simple, pure, unadulterated peanut butter bliss.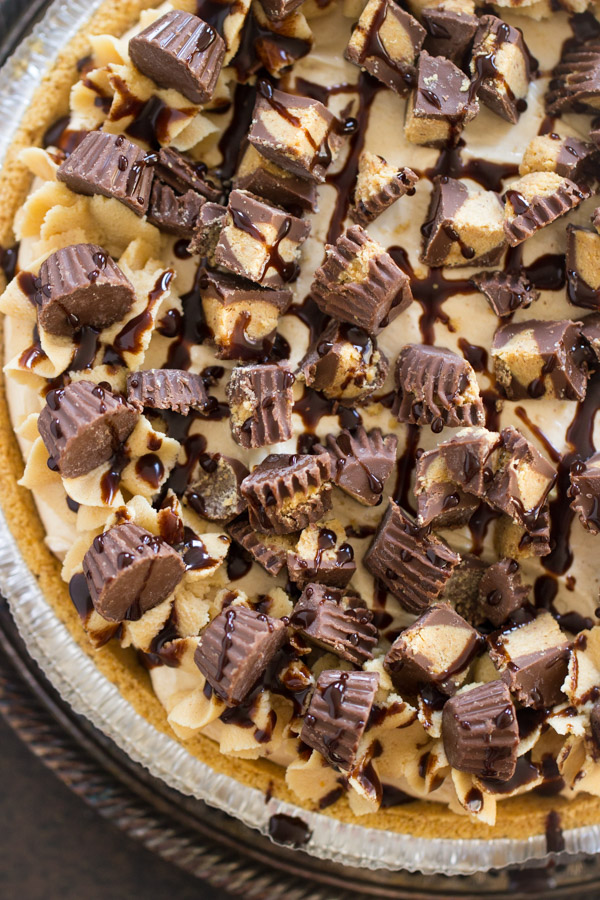 Get the RECIPE!
More from The Gold Lining Girl…
For more about our food category click HERE.
For more great recipes click HERE.
Do you have a recipe to share? We would love to hear from you. Submit your recipes HERE