Easy Weeknight Pork Marsala
Easy Pork Marsala is quick to prepare with sliced pork tenderloin, mushrooms, cooking wine, and a few other common ingredients. It's an easy dinner recipe that is perfect for busy weeknights or fancy enough for guests!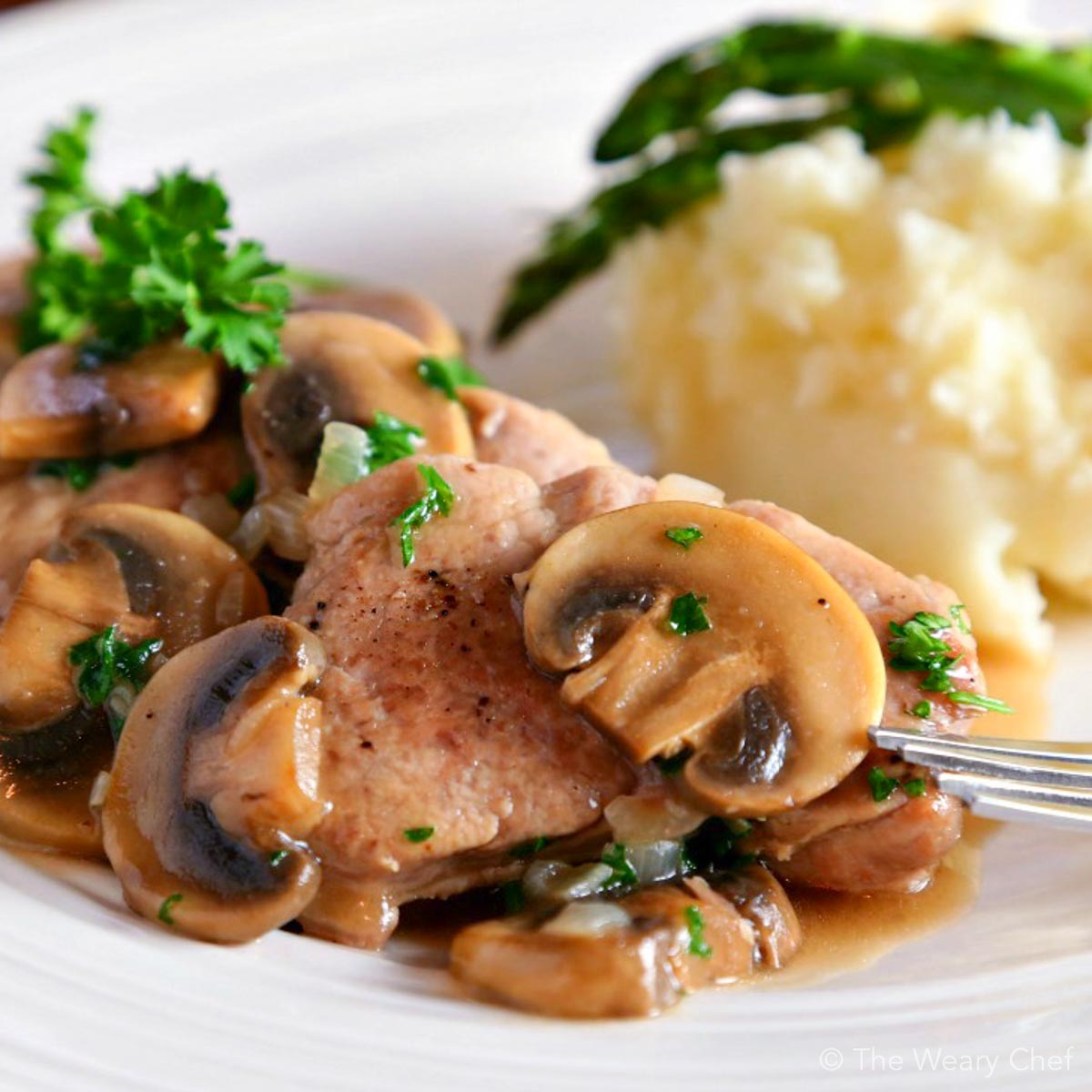 These Pork Medallions with Mushroom Marsala Sauce may sound fancy, but this dish is really simple to prepare and will surely impress your family or dinner guests. Besides the pork tenderloins, the basic ingredients for this dish are shallots, mushrooms, and Marsala cooking wine. Of course, you can use actual Marsala wine, but I found that the flavor is just fine with the cooking wine from the grocery condiment aisle—and it's cheaper, too! If you opt for Marsala wine instead, you may want to add a bit more salt to taste since cooking wine has quite a bit of sodium.
This meal is easy enough to prepare for a weeknight dinner, but it's also perfect for a special occasion dinner as well.
This dish works equally well with chicken breasts—just be sure to slice the chicken a bit thinner and adjust the cooking time to make sure the chicken is cooked completely through.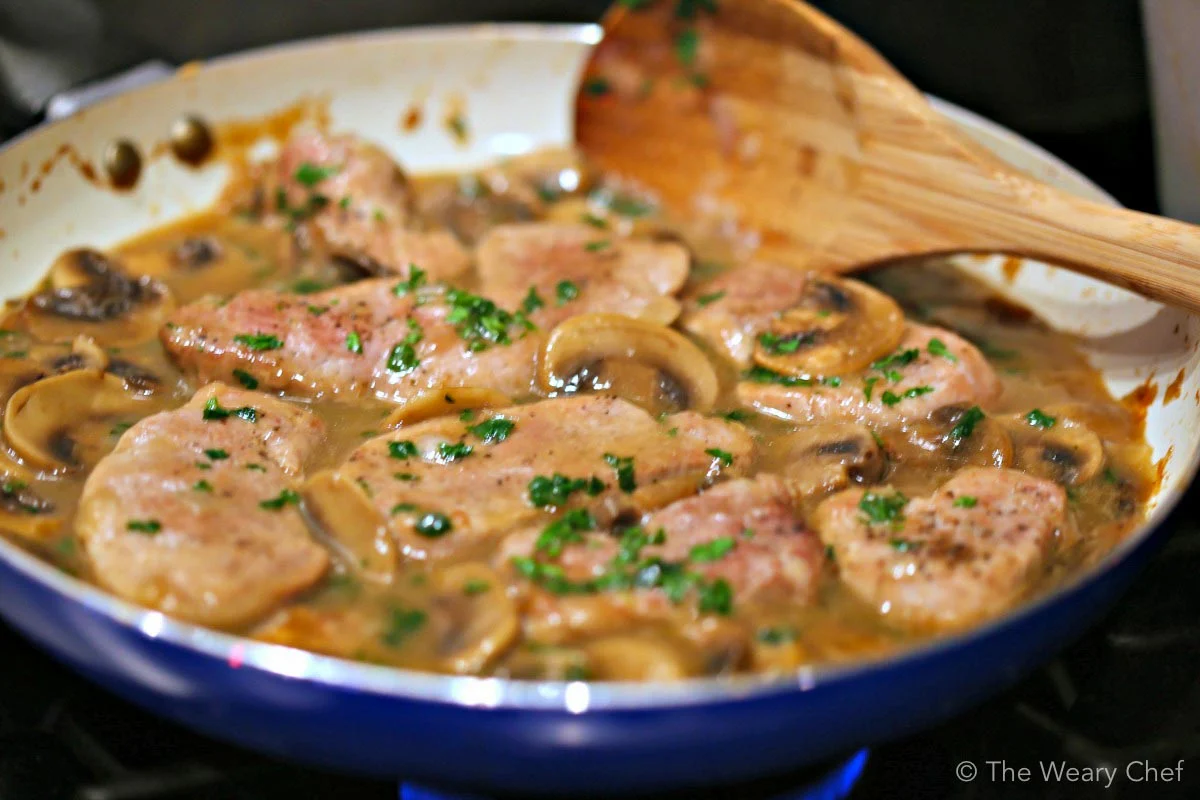 Get the full Easy Weeknight Pork Marsala recipe at The Weary Chef!
For more about our food category click HERE.
For more great recipes click HERE.
Do you have a recipe to share? We would love to hear from you. Submit your recipes HERE