Pink Stuff Cheesecake Pie
Your favorite simple, summery, fruity side dish, made into a no-bake cheesecake pie! With an extra ingredient or two, my Pink Stuff recipe is transformed into this easy Pink Stuff Cheesecake Pie that comes together with 10 minutes of prep.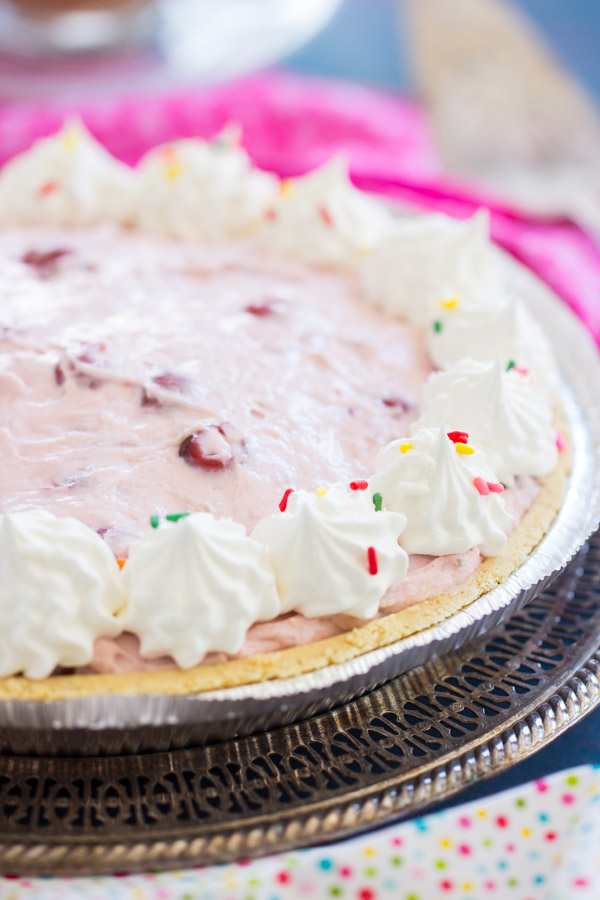 What are you making for Easter?? Please tell me your Easter menu will include these Easter Chicks Lemon Cookies or these sandwich cookie Easter Chick Cookies? They're sooo cute and fun, and if you're hanging out with kids for the holiday, they will LOVE making those.
My family still gets together to dye eggs. We make a thing of it. This year we're going to incorporate making those cookies too when we get together for eggs. My Mom's really excited to make them. She keeps bugging me about it and saying, "We've got to make those cookies when you get home!" I know exactly which cookies she's talking about before she starts describing them.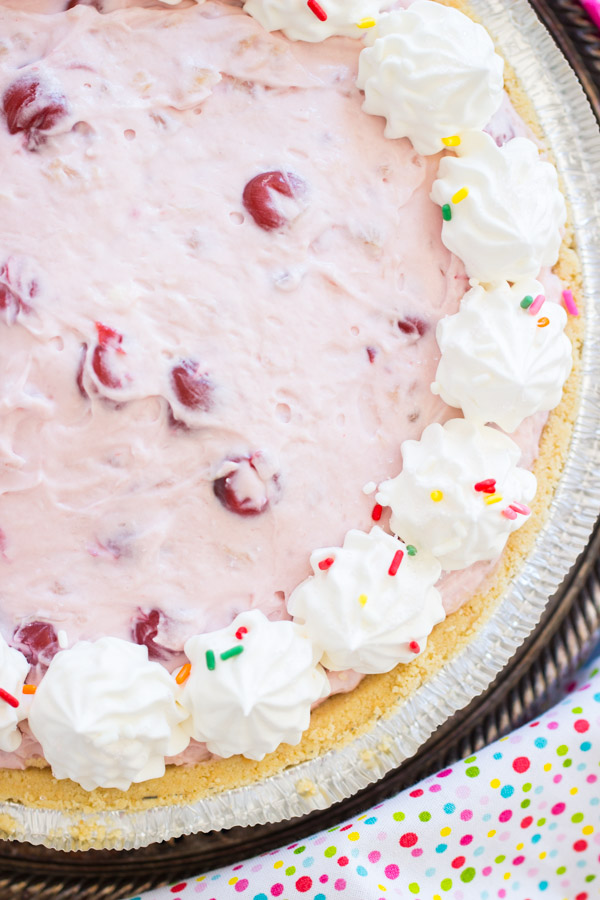 Get the RECIPE!
More from The Gold Lining Girl…
For more about our food category click HERE.
For more great recipes click HERE.
Do you have a recipe to share? We would love to hear from you. Submit your recipes HERE