Ambrosia Recipe
Ambrosia fruit salad is a super easy dessert you'll want to make again and again. It's perfect for parties, BBQs, potlucks, and more!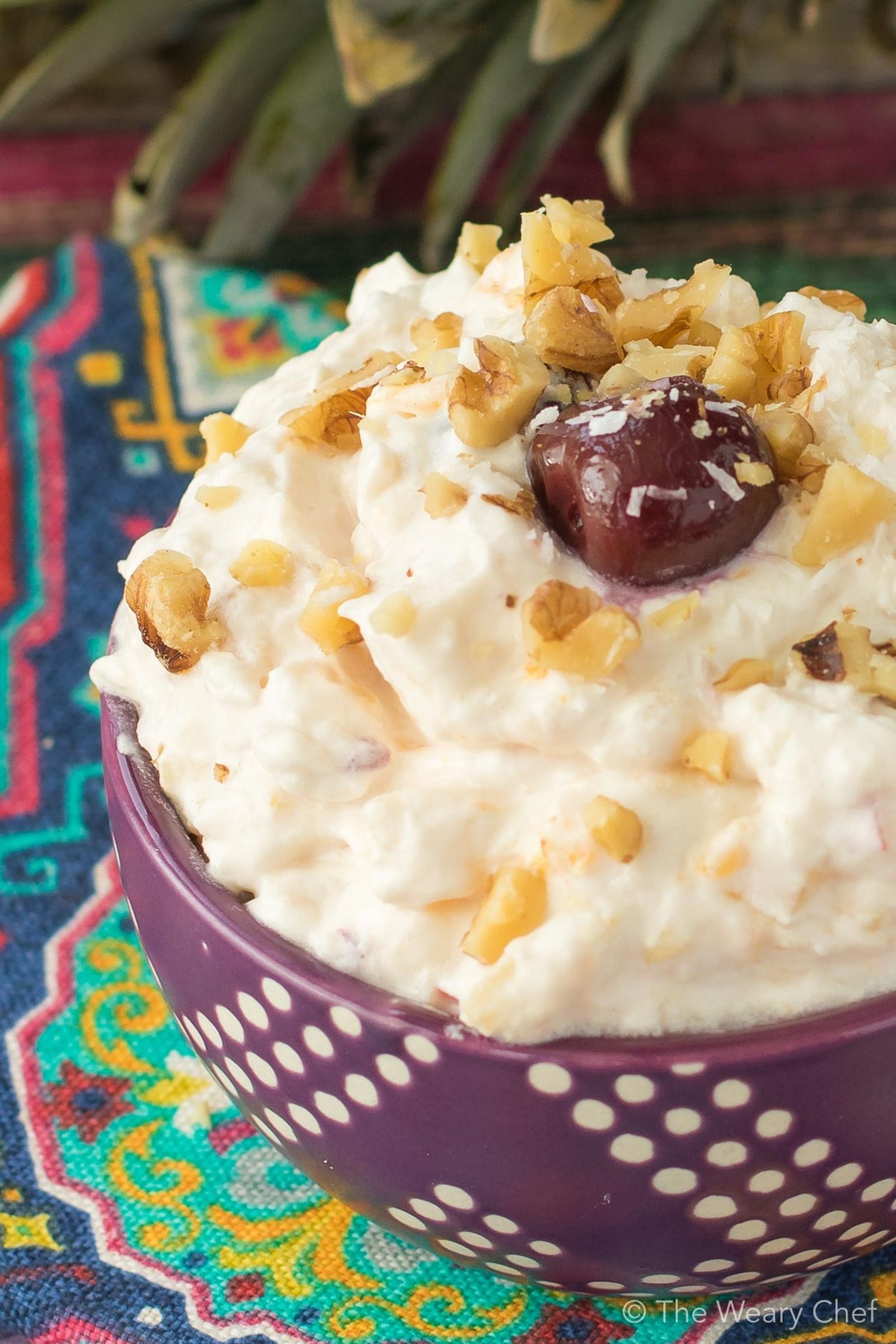 Have you had ambrosia before? If not, I can't wait for you to try it! It's like heaven in a bowl – so light, fluffy, creamy, fruity… Since can use canned fruits, it's easy to make any time of year. What makes it extra special is that it has sour cream in the base. If you are thinking, "Sour cream in dessert? Ew!" Please, don't even worry about it! Even if you don't usually like sour cream, you'll love this recipe! This magic ingredient tones down the sweetness and adds richness, but you would never guess it's in there.
Would you believe that you can make this gorgeous, fluffy dessert with (almost) no artificial ingredients or high fructose corn syrup?? It's true! I have switched to using TruWhip instead of the classic frozen whipped topping because it's made with all natural ingredients! You can find it at Raley's in the freezer section. They have a regular and skinny version, and I opted for skinny in this recipe. Either works, so choose your favorite. The only artificial anything in here is artificial flavor in the marshmallow fluff, but I'll let that one slide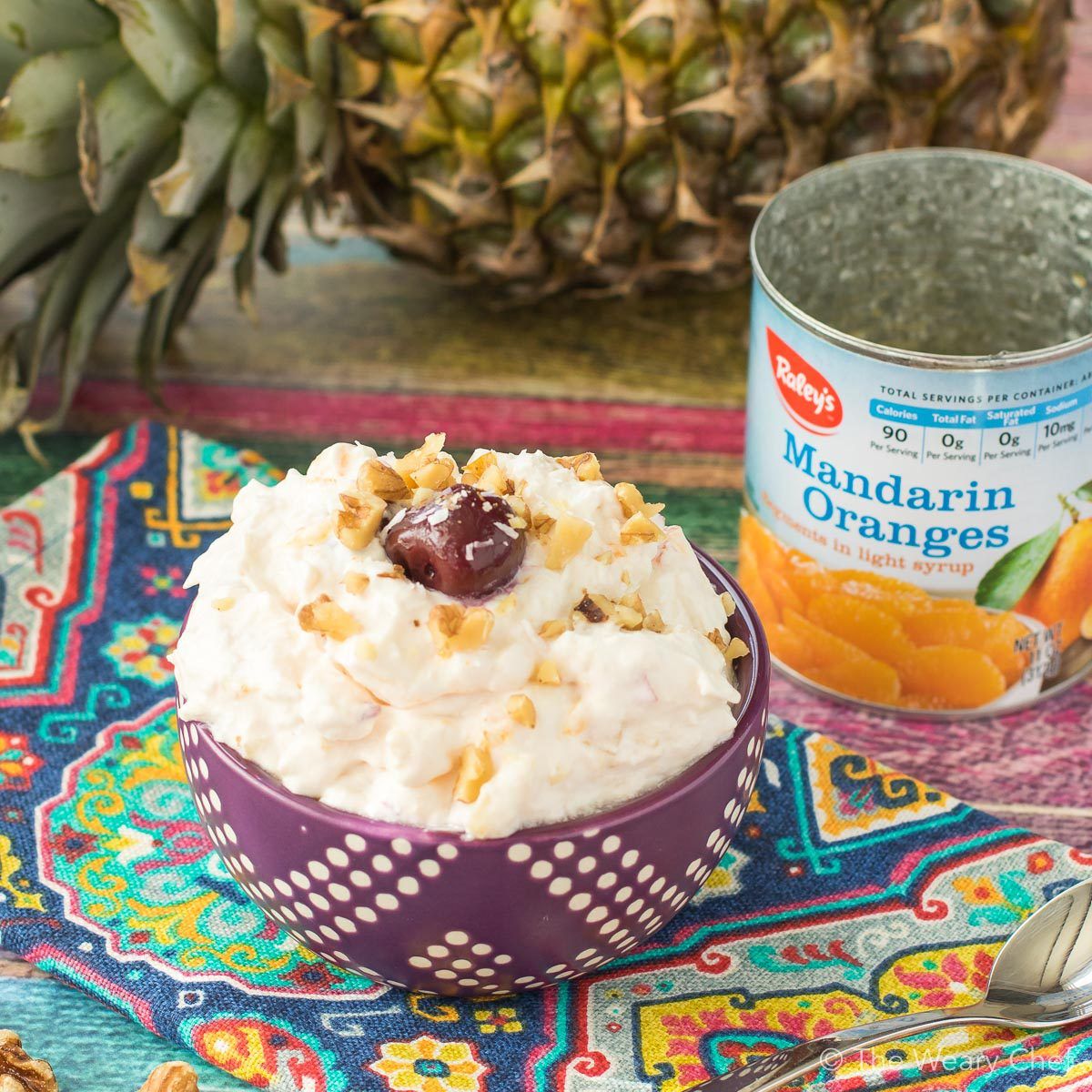 Get the full Ambrosia Recipe at The Weary Chef!
For more about our food category click HERE.
For more great recipes click HERE.
Do you have a recipe to share? We would love to hear from you. Submit your recipes HERE