Paleo Singapore Street Noodles
Paleo Singapore Street Noodles, made with zucchini noodles, shrimp, chicken and tasty mild curry flavored sauce with added turmeric! Gluten free, healthy and low carb with Whole30 options!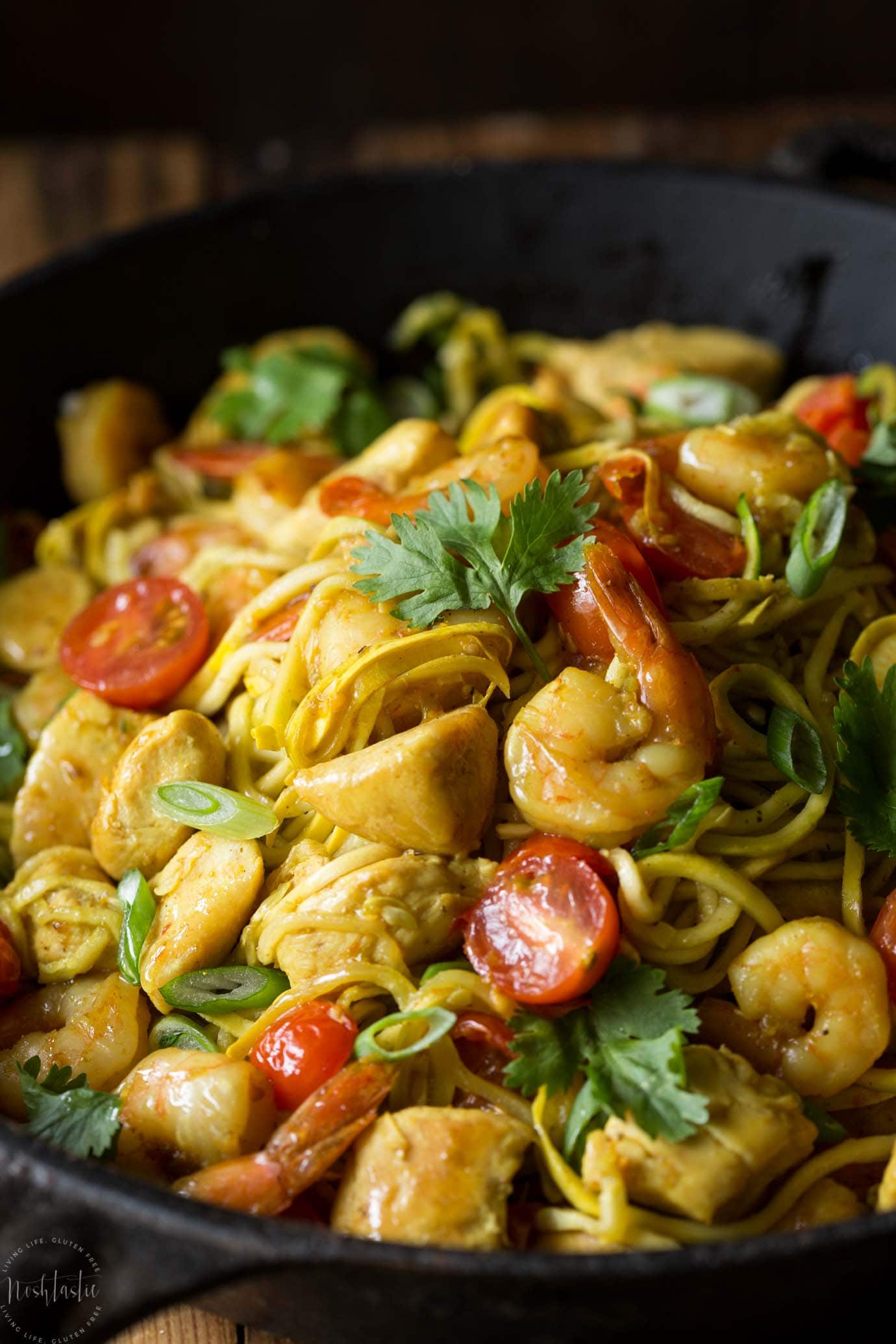 Did you know that  Singapore Street Noodles don't, in fact, come from Singapore? Some sources suggest that they are actually Cantonese street food, so I have no idea why they have the name that they do! They are very popular in Chinese restaurants here in the USA and it's one of my favorite dishes to have from the gluten free menu at PF Changs….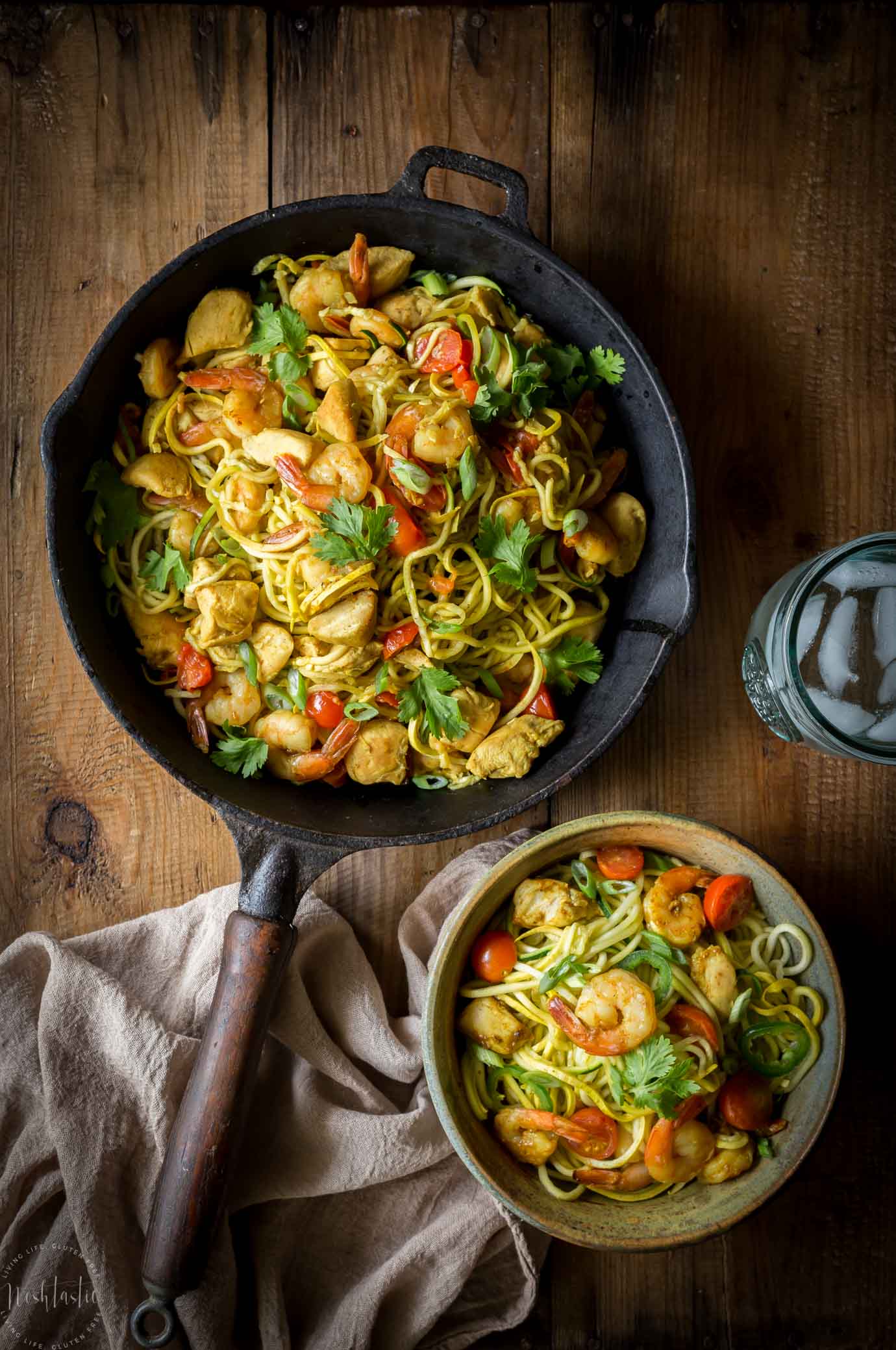 For more about our food category click HERE.
For more great recipes click HERE.
Do you have a recipe to share? We would love to hear from you. Submit your recipes HERE