Strawberry Kiwi Sangria
Strawberry Kiwi Sangria! Sweet, ripe strawberries, and tart kiwi together with a few slices of tangy lemon!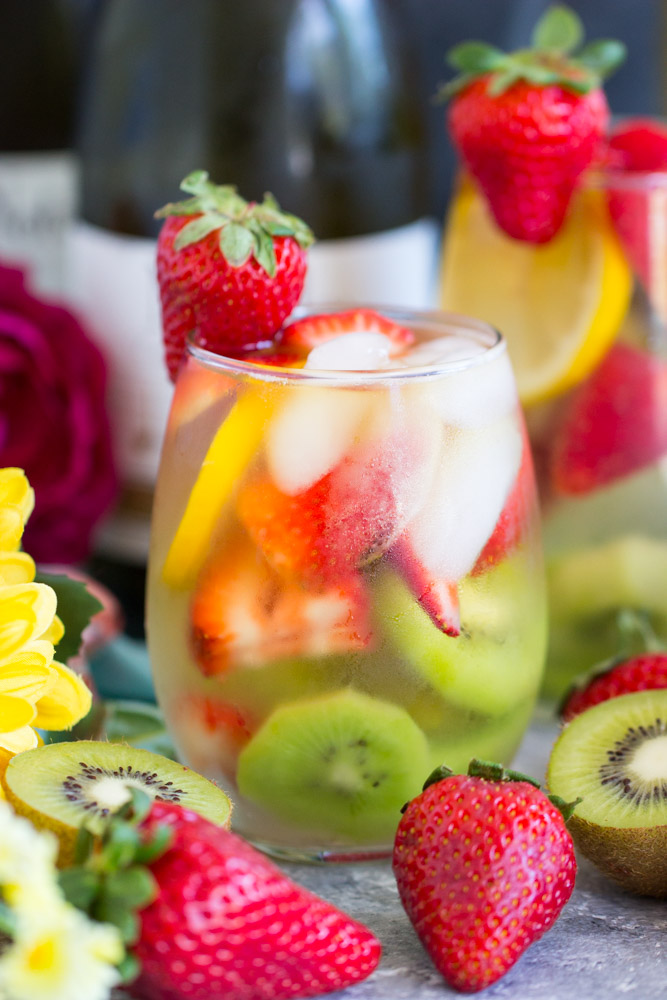 We fired up the grill over the weekend, and hung out with friends on Friday night, and I'd picked up two bottles of Notable Chardonnay, the Notable California Chardonnay and the Notable Australia Chardonnay to make this Strawberry Kiwi Sangria.
Even though these bottles were new to me, I had an idea what to expect. I LOVE trying new wines, but it's really tough to pick out a bottle sometimes because you don't know what you're going to get. I felt confident about these Notable Chardonnays though because they actually highlight the flavor profiles on the front of the bottle.
Believe it or not, these are the first and ONLY wines to do that. Yeah… really, truly. It begs the question: whyyyy?? It was so helpful! I could see right on the bottle that the California Chardonnay would have notes of butter, oak, and vanilla, and the Australia Chardonnay would have notes of citrus, melon, and peach.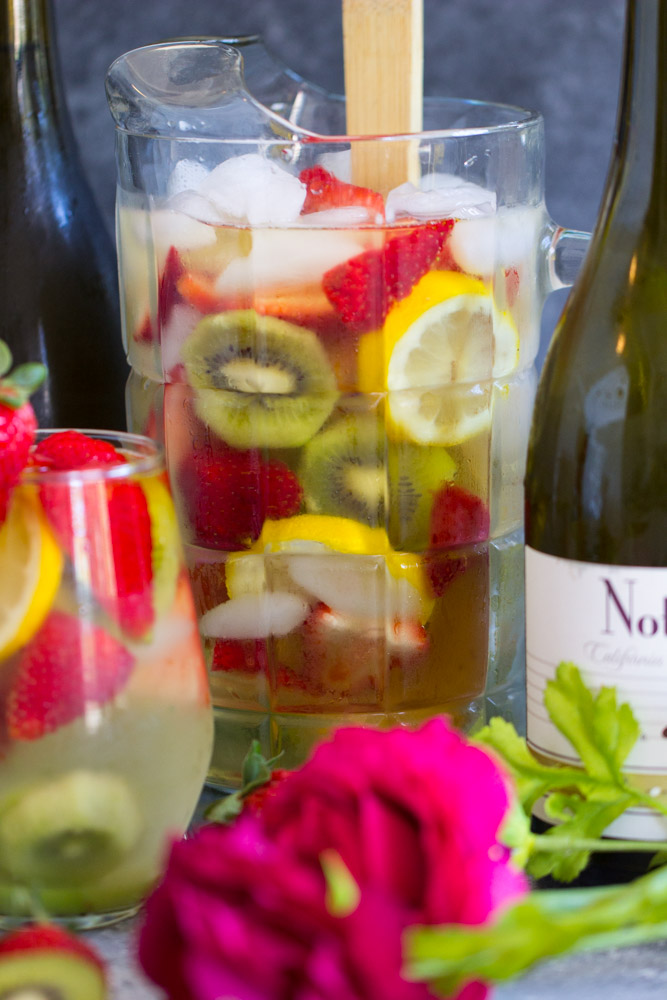 Get the RECIPE!
More from The Gold Lining Girl….
For more about our food category click HERE.
For more great recipes click HERE.
Do you have a recipe to share? We would love to hear from you. Submit your recipes HERE