Entertaining with Edible Flowers
Using edible flowers when entertaining is a fun way to really dress up your food. Learn several ways to incorporate edible flowers into your next get together.
Using Edible Flowers
If you can, pick the flowers in the morning. Rinse them gently with water and place in a plastic bag with a damp paper towel. Then place the bag in the refrigerator until you are ready to use them.
Safety Notes
Don't use flowers with pesticides or other chemicals.
Use flowers you've grown, or ask at the nursery if they spray their flowers.
Be careful with those who are sensitive to pollen or who have asthma, as the flowers may cause an allergic reaction.
Check a reference guide to help you correctly identify your flowers and to make sure they are safe. Sometimes you should only eat the petals, as other parts are bitter or even toxic. Check out this handy list from the University of Minnesota's Extension Unit.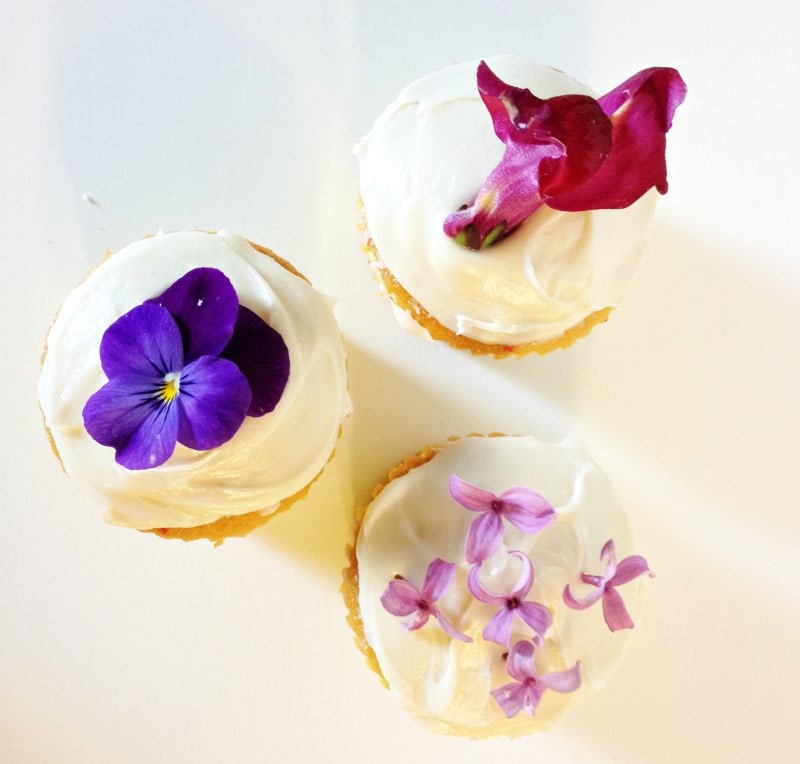 For more about our food category click HERE.
For more great recipes click HERE.
Do you have a recipe to share? We would love to hear from you. Submit your recipes HERE