Carrot Cake Energy Bites
Plant based carrot cake energy bites, vegan and gluten-free. It's a quick and easy no-bake snack that's healthy but still tastes like dessert, ready in 10 minutes!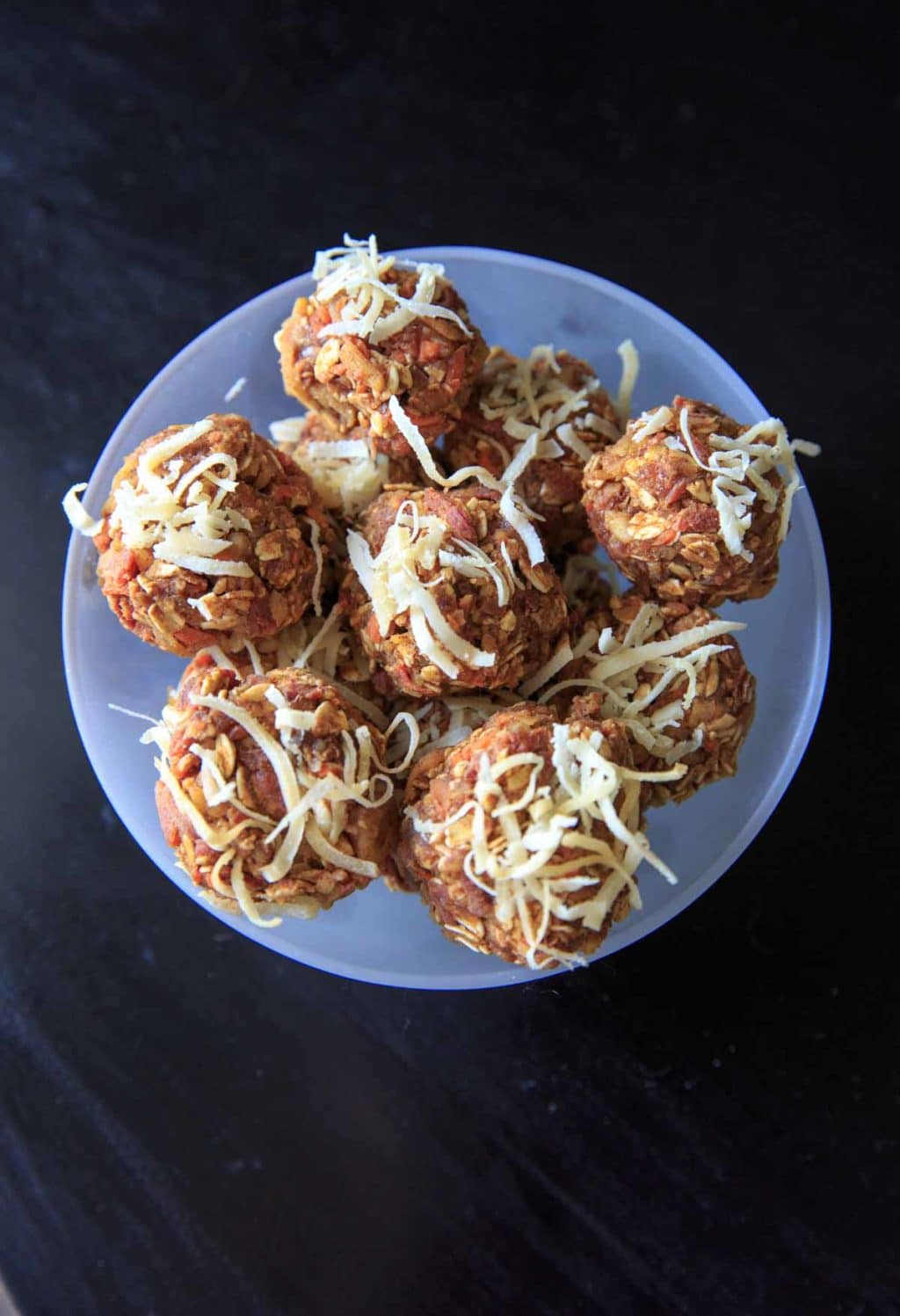 Energy bites are so easy, and there are millions of flavors you could make. But today, it's carrot cake.
Apparently, some mix-ins are controversial ingredients in carrot cakes (raisins, coconut, even nuts) depending on who you ask. But in general I learned it should definitely have a lot of spices, it shouldn't really taste like carrots, and it should be moist.
A lot of the other rules don't really apply for this recipe since these are no-bake. So we don't need thinks like baking powder and eggs – and in fact, these are vegan and gluten-free.
So I made sure to add a lot of cinnamon, and sprinkled in some nutmeg and salt for good measure.
The dates do most of the work to sweeten and moisten up the dough, so I just needed to add 1 tablespoon of coconut oil. If you add more oats than the recipe says, or if the dough still seems to dry, you can add a little more coconut oil or water until the dough sticks together.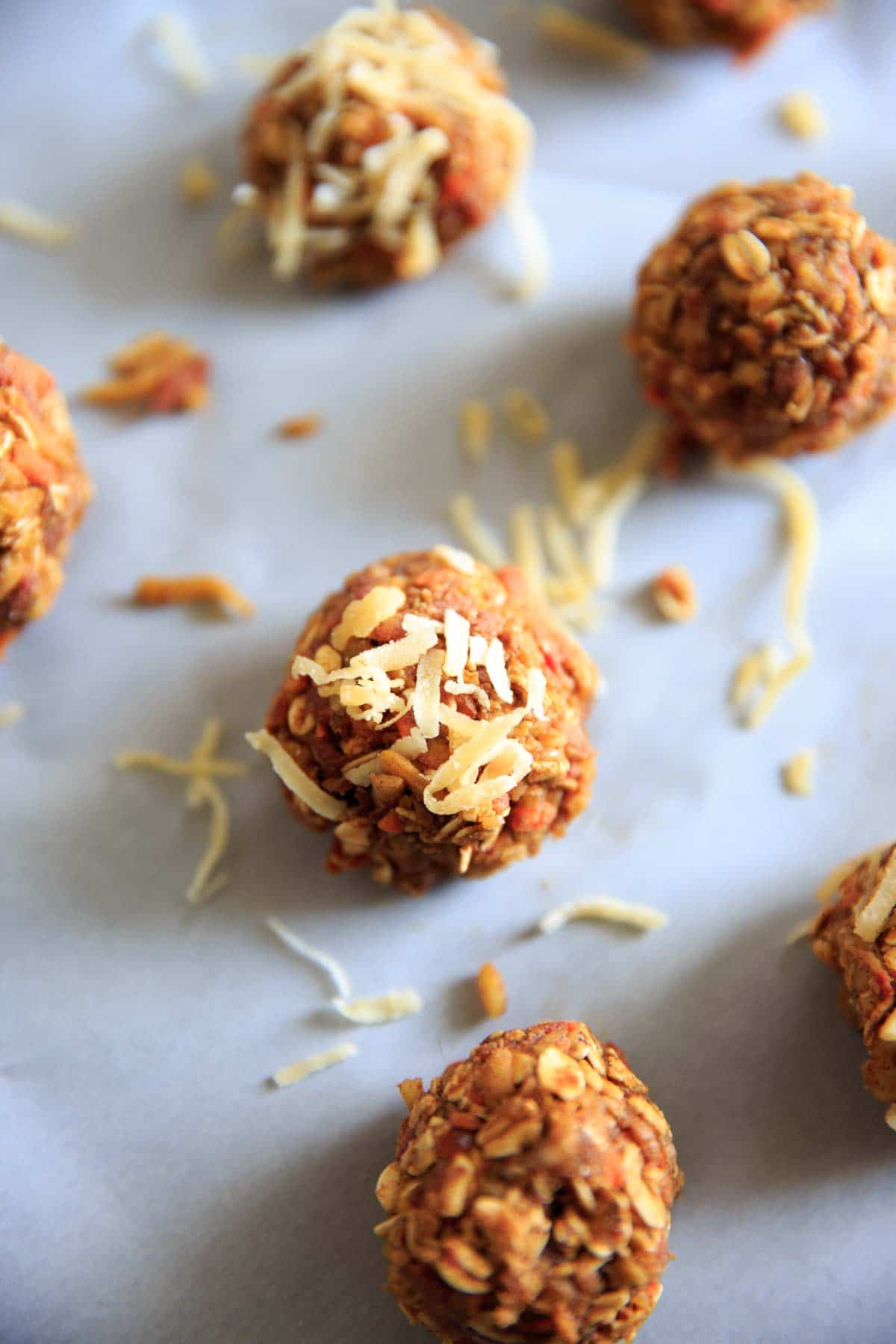 Full recipe and post found HERE.
For more about our food category click HERE.
For more great recipes click HERE.
Do you have a recipe to share? We would love to hear from you. Submit your recipes HERE