BBQ Beer Can Chicken & Molasses Beer BBQ Sauce
I spent my summer vacation of '97  in the hospital. I had only quit smoking a few weeks earlier, making it all the more painful. My Dad is 71,  I think….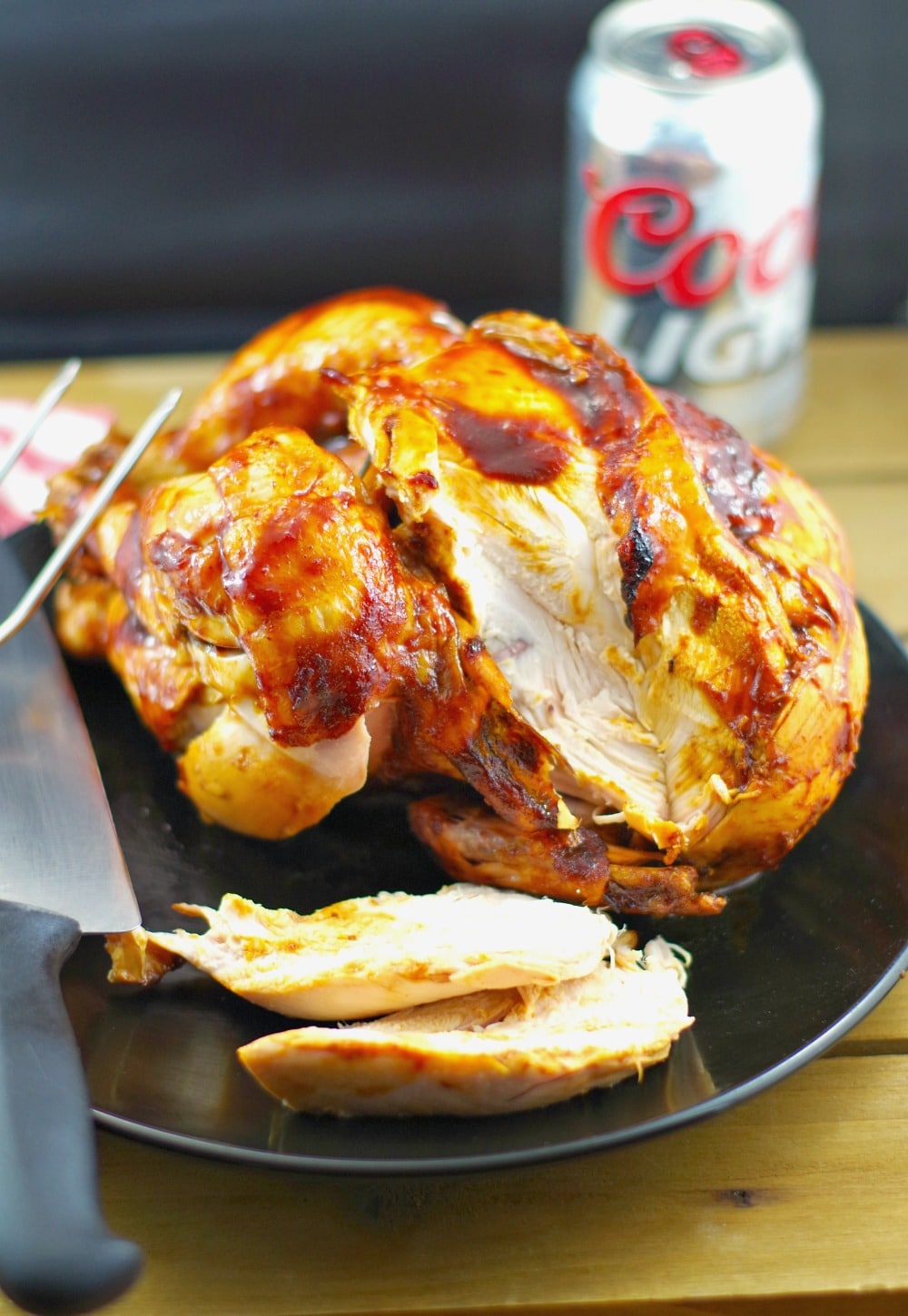 I actually have to do the math now, as I have trouble even remembering my own age these days. My Dad is also a great BBQ'er – not sure if that's even a word. Either way, he makes the best BBQ chicken I have ever tasted. Mom says his secret is lots of BBQ sauce.
BBQ chicken is obviously one of my faves and this easy Barbecue beer can chicken, also known as beer butt chicken, is no exception and the perfect meal for your Father's Day BBQ dinner.
FOR REASONS I CANNOT EXPLAIN, STICKING A 1/2 CAN OF BEER UP THE BUTT OF A CHICKEN MAKES IT SUPER TENDER AND JUICY AND TOTALLY AWESOME!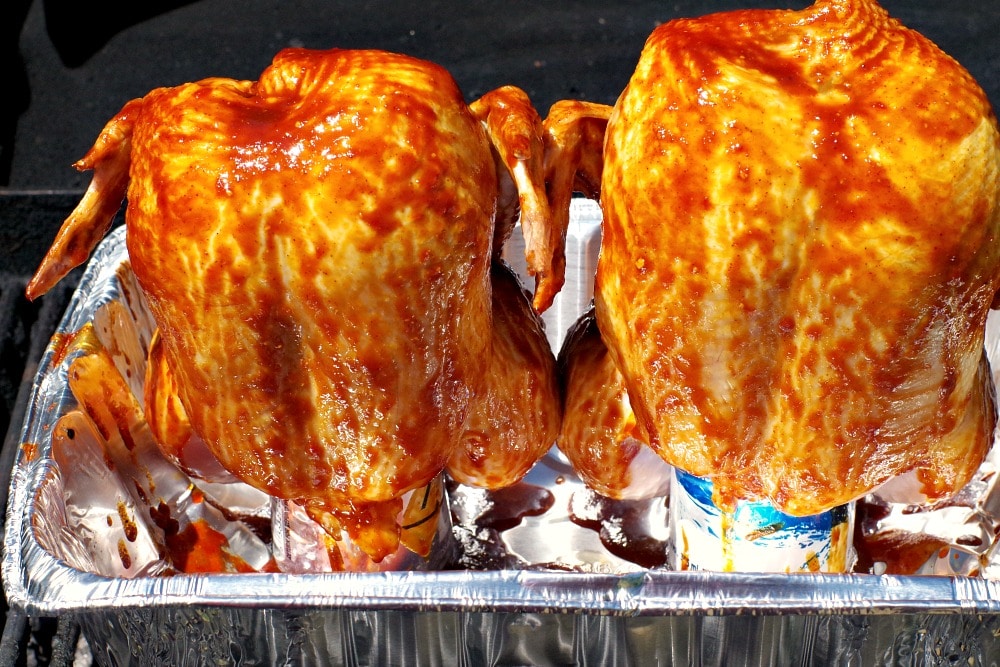 BBQ BEER CAN CHICKEN Recipe here
For more about our food category click HERE.
For more great recipes click HERE.
Do you have a recipe to share? We would love to hear from you. Submit your recipes HERE