Layered Cinnamon Streusel Coffee Cake with Cream Cheese Filling
This Layered Cinnamon Streusel Coffee Cake with Cream Cheese Filling is the last coffee cake recipe you'll ever need. It's the ultimate brunch show-stopper. With two layers of soft, tender, buttery coffee cake, topped with cinnamon-pecan streusel, and layered with cream cheese filling, this Streusel Coffee Cake recipe is incredible. You can't find another coffee cake recipe like this!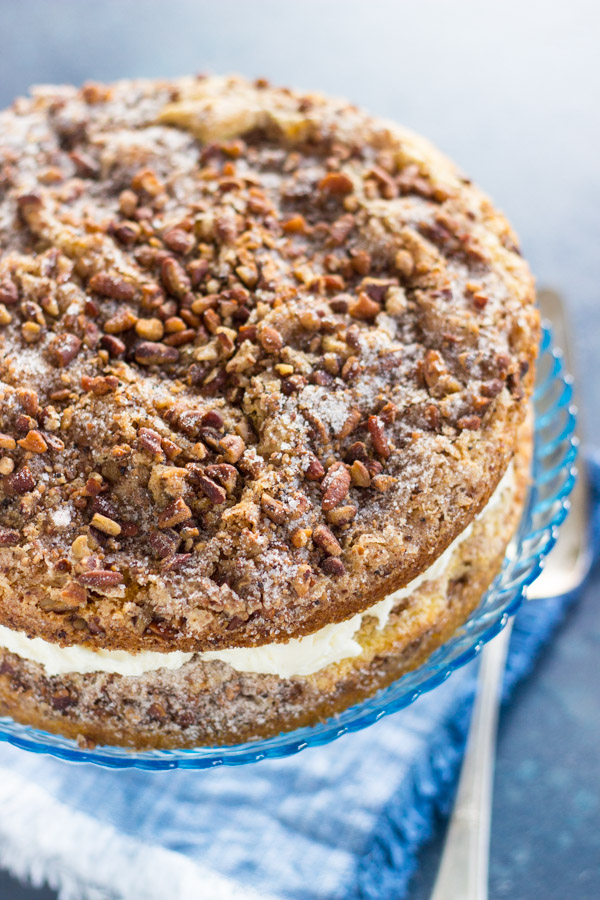 Although other flagrant instances of claiming something as breakfast when it much more closely resembles dessert are many of my crepes recipes. These Black Forest Crepes come to mind, and so do these Chocolate Crepes with Peanut Butter Marshmallow Filling and Caramelized Bananas. Yikes.
Think of this Layered Cinnamon Streusel Coffee Cake as straight-up cake. It's frosted like a cake, pretty much. Nevertheless, it's a 'coffee cake' because we're gonna eat it for breakfast or brunch, and you're gonna have coffee with it. K? Also, it has cinnamon. I feel like any baked good with cinnamon in it gets thrown into the category of 'breakfast' by default of that ingredient. Know what I mean?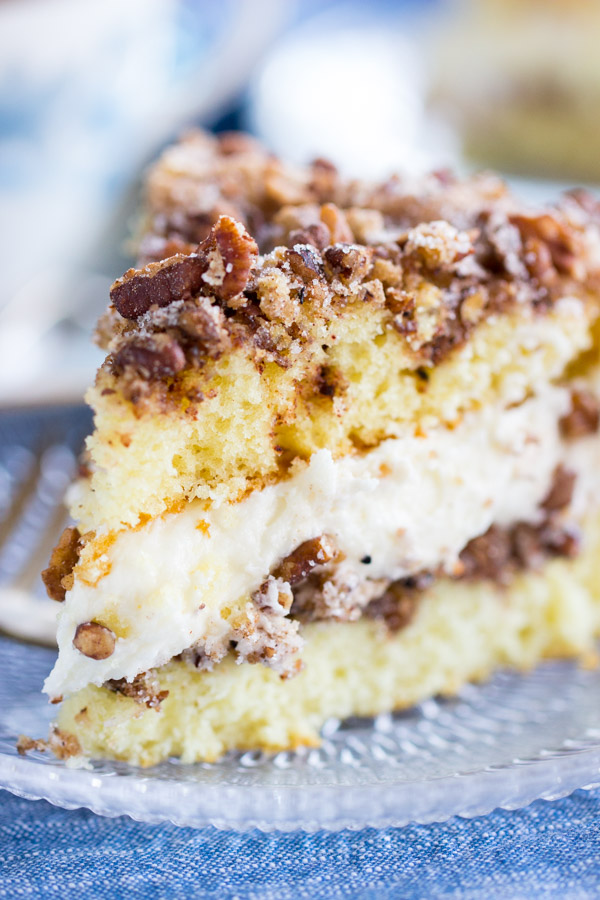 Get the RECIPE!
Visit The Gold Lining Girl…
For more about our food category click HERE.
For more great recipes click HERE.
Do you have a recipe to share? We would love to hear from you. Submit your recipes HERE