Raw Corn Radish Salad
Raw Corn and Radish Salad – Make the most of summer's finest with this surprisingly flavorful, yet simple, salad.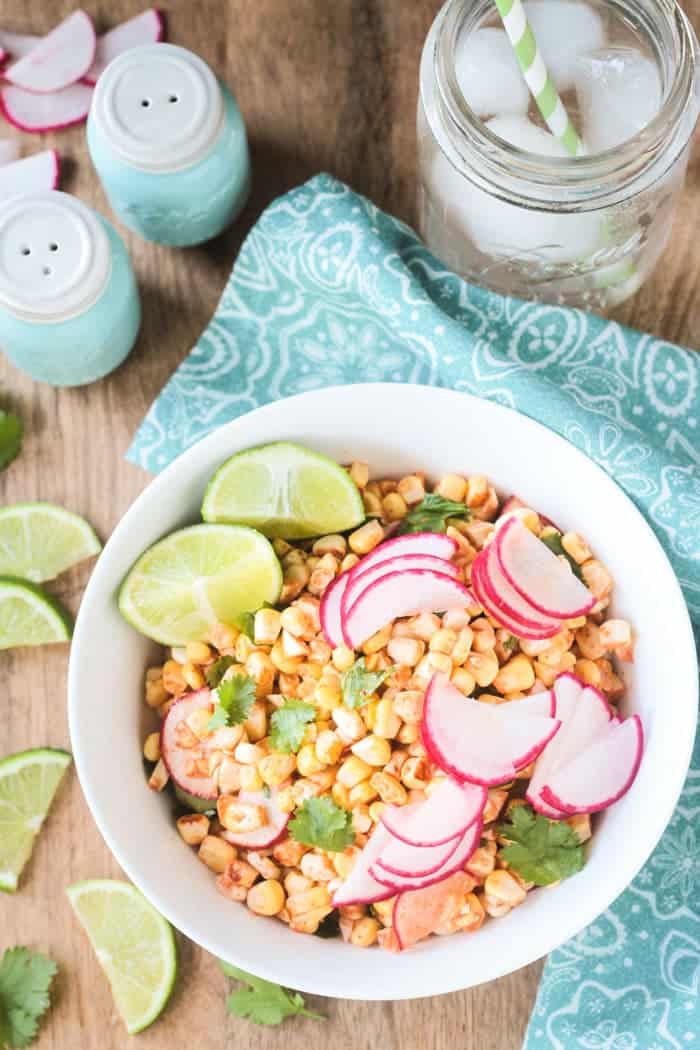 Fresh sweet corn is at it's finest right now. I've mentioned before and I'll say it again – we are so lucky to have an amazing farm just down the street. They have the best sweet corn and every summer I look forward to their announcement saying it's ready! Well, it's ready, and we've been eating corn on the cob with almost every meal. Can't. Get. Enough. And watching little kids eat corn on the cob is one of the funniest things ever. Seriously. It's bigger than their little faces and they are covered in corn from chin to forehead almost immediately. Anyway, did you know that fresh sweet corn is delicious raw? Well, it is. And that's how I use it in this surprisingly simple, yet flavorful Raw Corn and Radish Salad.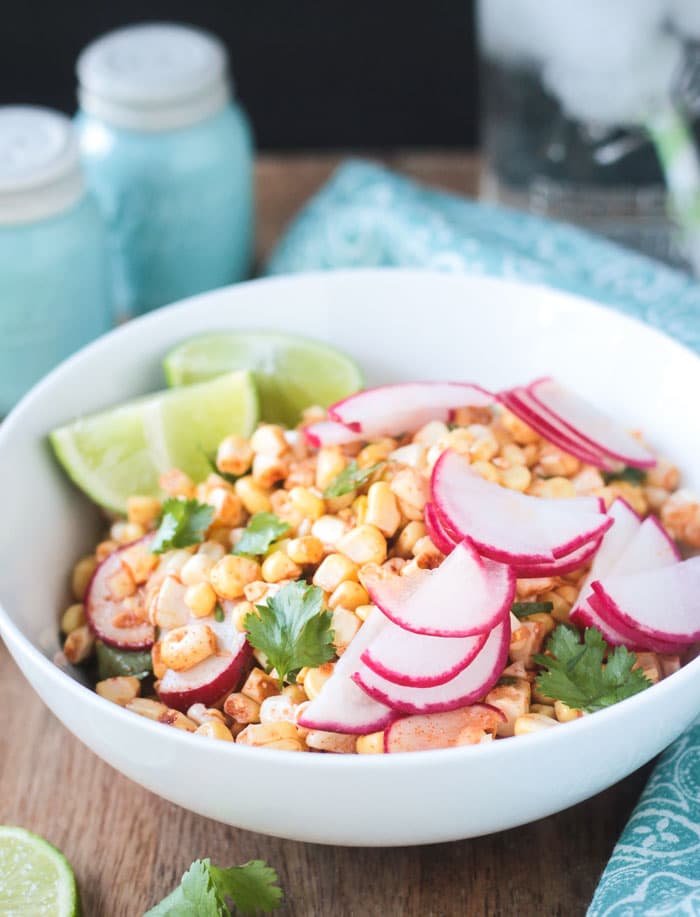 Get the full recipe for Raw Corn Radish Salad here.
For more about our food category click HERE.
For more great recipes click HERE.
Do you have a recipe to share? We would love to hear from you. Submit your recipes HERE