Slow Cooker Chicken Paprikash
Tender, flavorful, slow-cooker chicken, with a creamy paprika sauce. My Slow-Cooker Chicken Paprikash recipe can be prepped in 10 minutes! Serve it over rice or noodles for a hearty, filling meal.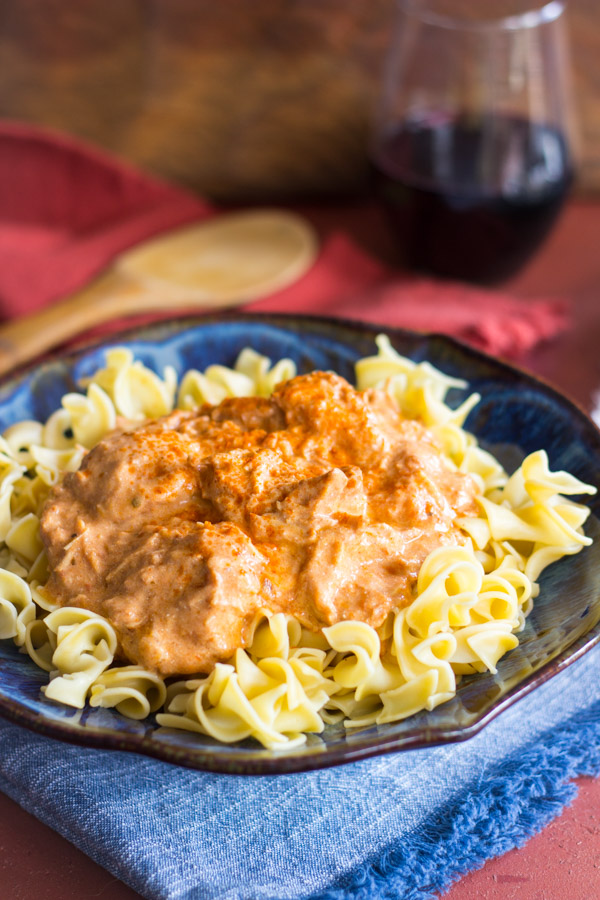 I just threw several pounds of pork tenderloin and some BBQ sauce in my slow-cooker this morning around 7:30am. Busting out the slow-cooker is definitely a Sunday morning ritual around here.
I sent my friend Leslie a snap of the ingredients in the pot so that she could see how simple it is to prep. ALL my slow-cooker recipes are ridiculously quick and simple to prep. I need to have lunches for the week, but I don't have the patience to spend my Sunday in the kitchen cooking. I'd much rather be baking, after all!
One of my favorite chicken dishes is Chicken Paprikash. I have a bunch of Chicken Paprikash recipes that have slight variations, and I cobble them together to make my favorite one. But what I didn't have was a slow-cooker version, and that's practically a basic need in my life. Whatever I love to eat, it needs to be adapted into a slow-cooker recipe. Otherwise, I don't have the time or energy to make it, sadly!
So I'm sharing my version of Slow-Cooker Chicken Paprikash. Not a long list of ingredients, and they're pretty basic pantry items. You can drop everything into a slow-cooker in about 10 minutes, so prep time is short!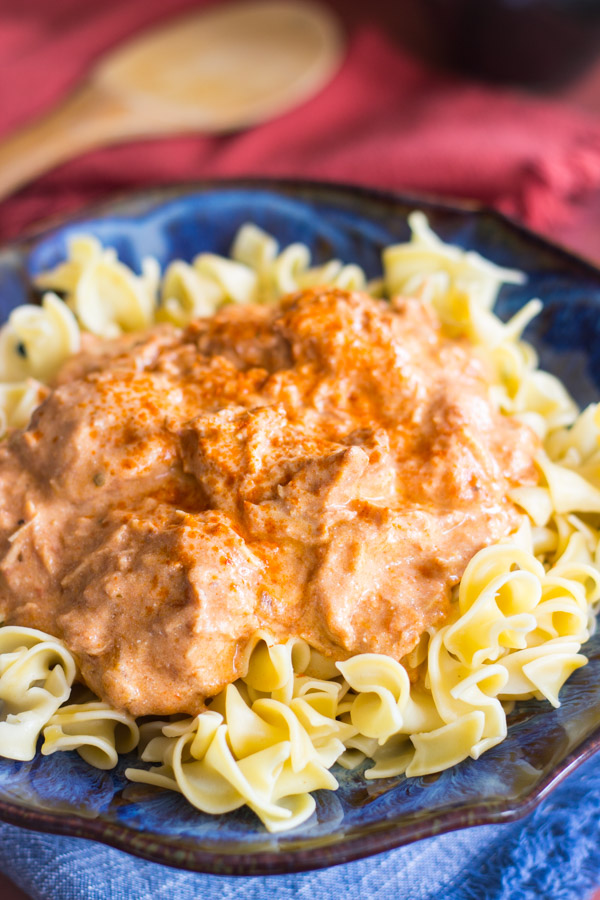 Get the RECIPE!
More from The Gold Lining Girl…
For more about our food category click HERE.
For more great recipes click HERE.
Do you have a recipe to share? We would love to hear from you. Submit your recipes HERE