Strawberry Salad
This Strawberry salad with poppy seed dressing is the perfect barbecue side dish! Combine strawberries, lettuce & spring onions with tasty 3-ingredient sweet dressing.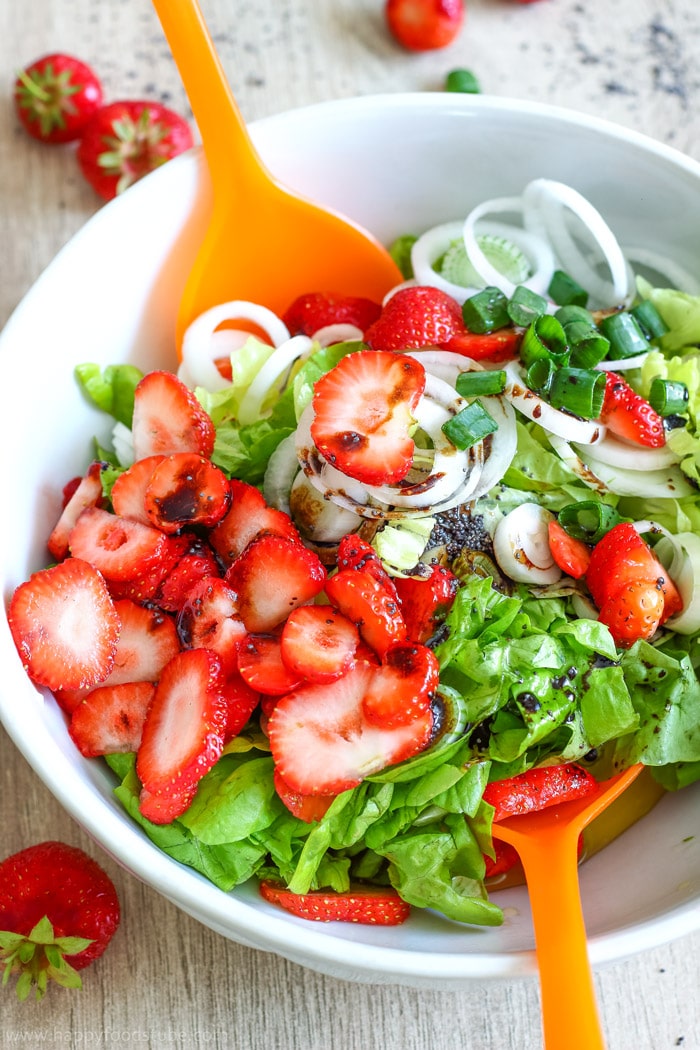 So it's official. I am in a salad making mood! You see it's hard not to be when you visit your parents and their garden is packed with organic produce. Delicious looking fruits and veggies have been waiting for me to come and make something delicious with them.
And I have been doing so! Trying new flavor combos and new recipes has been my number 1 priority since my arrival here.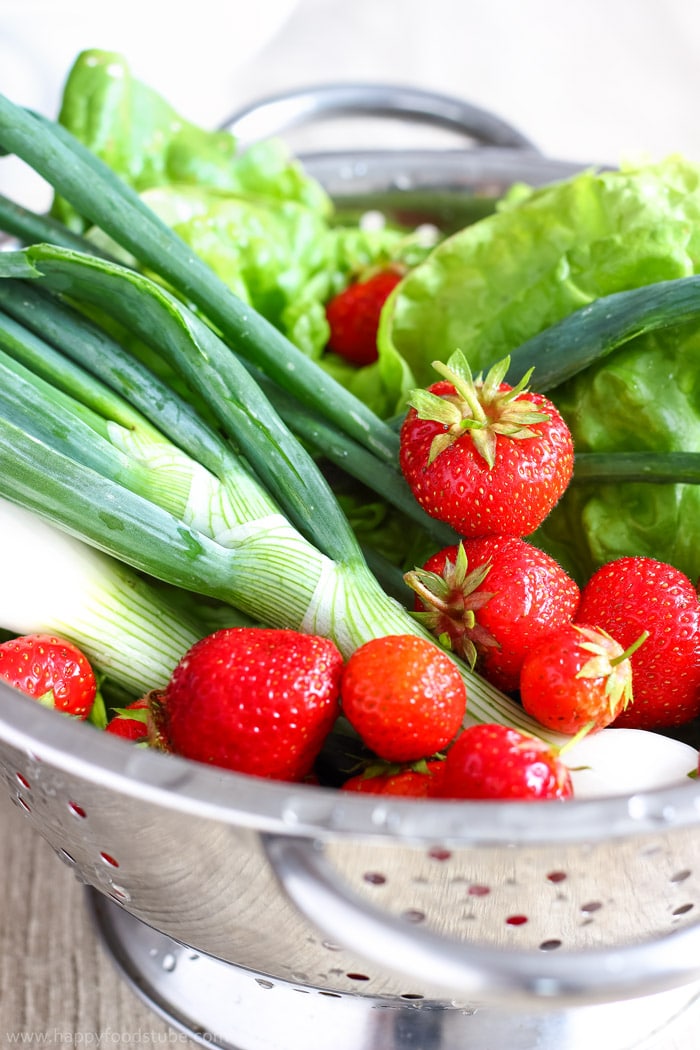 View full recipe click HERE
For more about our food category click HERE.
For more great recipes click HERE.
Do you have a recipe to share? We would love to hear from you. Submit your recipes HERE