Medora is a great stop on a road trip through North Dakota or on a day trip our of Dickinson. The downtown area hosts shopping and eating, while the more adventurous traveler can enjoy the national park and golf courses nearby. Medora is easily accessed on your road trip on Highway 94 in Western North Dakota. So when you are exploring the western edge, keep this cook city in mind.
Downtown Medora, North Dakota
Medora is a cute little tourist town 25 miles west of Dickinson and acts as the main entryway to the Theodore Roosevelt National Park. Home to the North Dakota Cowboy Hall of Fame, there are also many cute shops and plenty of entertainment for tourists to enjoy while walking through. For more on the Medora area, make sure to read The Perfect Day Trip from Dickinson North Dakota on FourKidsAndAChicken.com.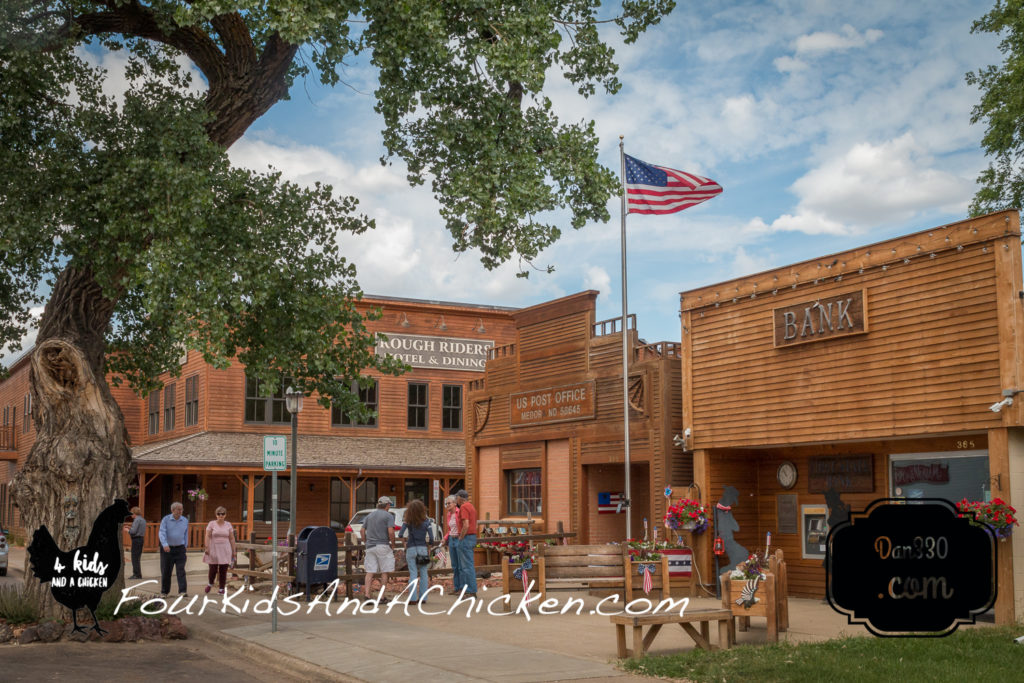 The Bully Pulpit Golf Course
The Bully Pulpit Golf Course is south of town just minutes from downtown. It's a gorgeous golf course, ranked as one of America's 100 greatest golf courses. I didn't have time to play this course today but friends have told me that buffalo will wander through as you are playing. If the approximately $75 per person price is too much for you, at least stop by their gift shop and have a snack on their beautiful patio. Learn more about it here.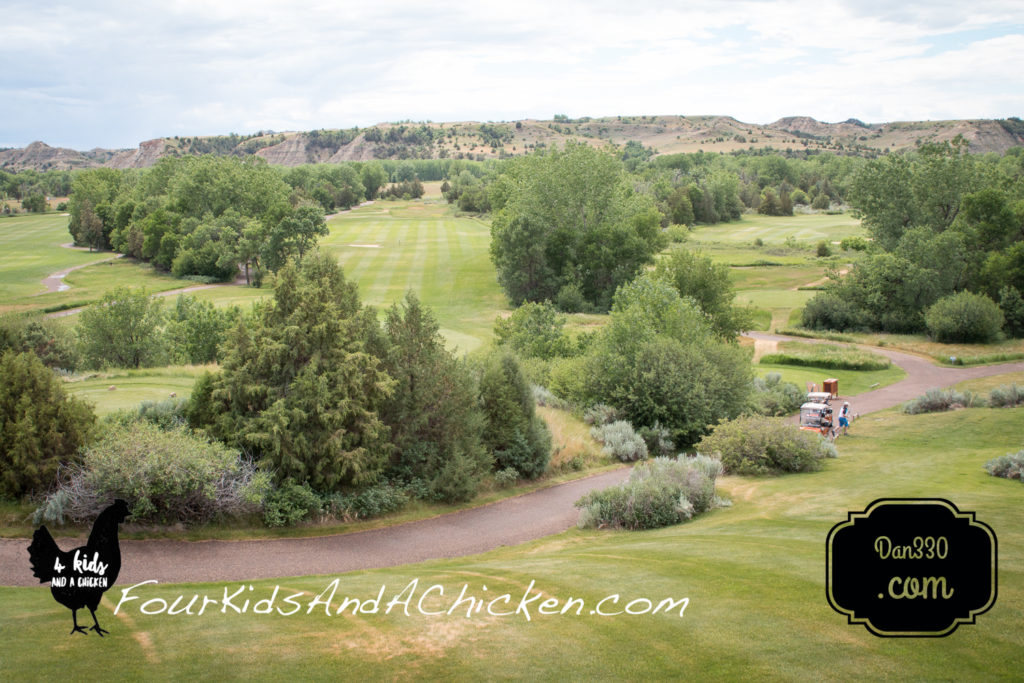 The Best Pizza in the Country?
We were tipped off by our front desk host at our hotel about a pizza joint in Medora. She said it's the best pizza in the country and that she was from Chicago, so she should know. We had to check it out, and we agree, Badlands Pizza and Saloon is a great pizza joint with a cool patio.