Light and Crunchy Coleslaw
A light and fresh coleslaw recipe full of crunchy cabbage, sweet carrots, tangy mustard, and celery seed. The perfect addition to a summer picnic or BBQ!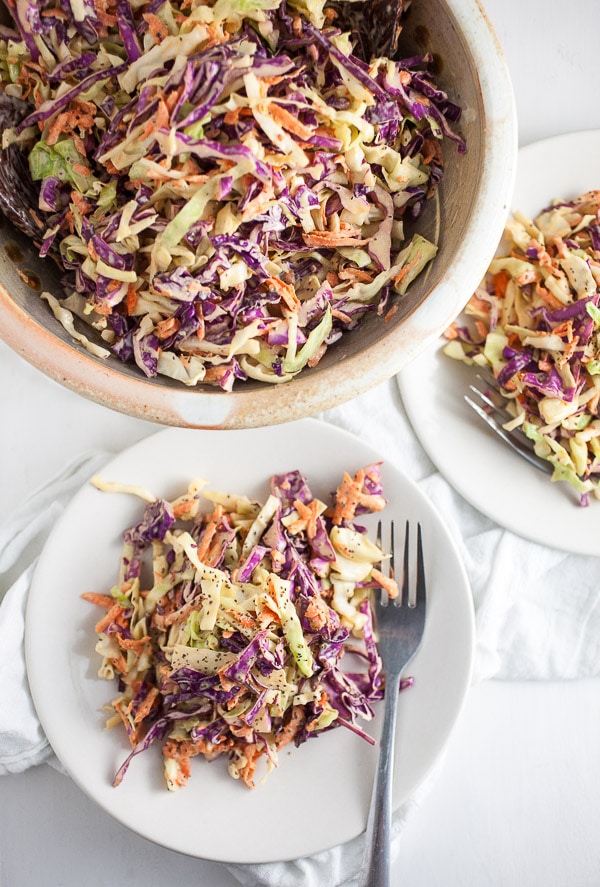 I'm going to come out and say it – I love coleslaw. Mostly because I love cabbage. Cabbage tends to get overlooked as a vegetable. Which is unfortunate because it's incredibly versatile and it has tons of flavor. You can steam it, saute it, or stuff it. I've even seen cabbage baked into cookies (although I personally believe that cabbage has no place in desserts). It's cheap, hearty, and super good for you. When I make coleslaw, I love to highlight the flavor of the cabbage – not mask it with cups of mayonnaise. You can eat this coleslaw on its own, as a side dish, or use it to top a sandwich. I think this recipe just may bring out the inner coleslaw-lover in you.
The key to a good coleslaw is to use fresh cabbage. You can use pre-packaged cabbage as well but I definitely recommend using fresh if you can find it. Especially during the late summer when cabbage is in season. This recipe calls for 6 heaping cups of chopped cabbage – 3 cups of red and 3 cups of green. This amounts to roughly 1/2 head of each of red and green cabbage. You can use all red or all green but I love the color you get from mixing the two. The cabbage can be chopped in a food processor or with a knife. I actually prefer to chop cabbage with a knife but either way works fine. Simply chop the cabbage into small slices or throw the cabbage into the food processor.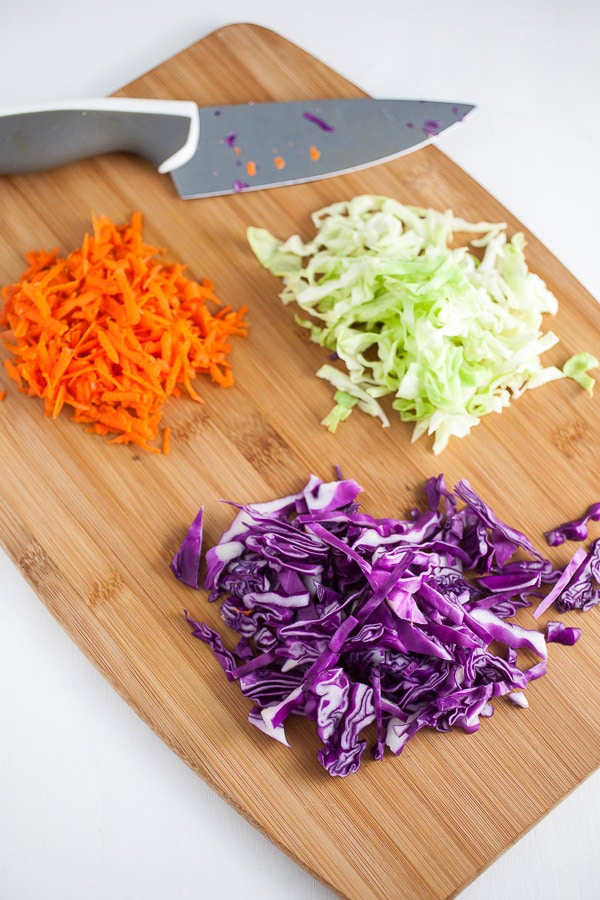 For more about our food category click HERE.
For more great recipes click HERE.
Do you have a recipe to share? We would love to hear from you. Submit your recipes HERE