Cookie Butter Cupcakes
These Biscoff Cookie Butter Cupcakes are simple snickerdoodle cupcakes, filled with a generous scoop of cookie butter, and topped with Cookie Butter Frosting! These Cookie Butter Cupcakes are as easy as can be, and loaded with cinnamon and warm spices from top to bottom!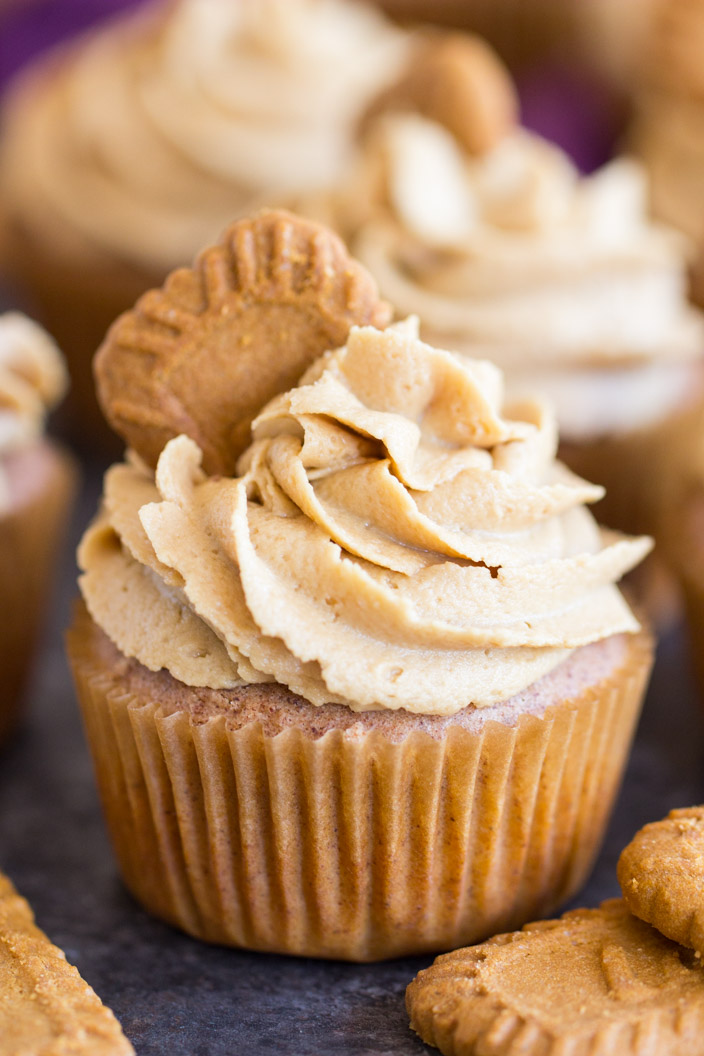 So what do you put that fabulous Cookie Butter Frosting on? As we discussed earlier this week, you put it on anything. Really.
But to be more helpful and specific than that, I'll give you a few ideas, starting with these Biscoff Cookie Butter Cupcakes. Let's break them down real quick: these Cookie Butter Cupcakes start with a simple snickerdoodle cupcake batter (like the cupcakes in this recipe for Apple Pie Cupcakes with Snickerdoodle Frosting), and it's basically white cake crammed with a TON of cinnamon.
Then I filled those snickerdoodle cupcakes with a generous spoonful of cookie butter, and topped them with a massive swirl of Cookie Butter Frosting. Cinnamon from top to bottom. But it's even more than that. Cookie butter is so much better than just being cinnamony. It's indescribable, but it's way better than just a cinnamon spread, ya know?
Almost everything pairs really well with that Cookie Butter Frosting, and it complements a lot of things! It's strong on cinnamon and warm spices, it's smooth, creamy, and sweet. It's light, fluffy, and rich. What doesn't go with it?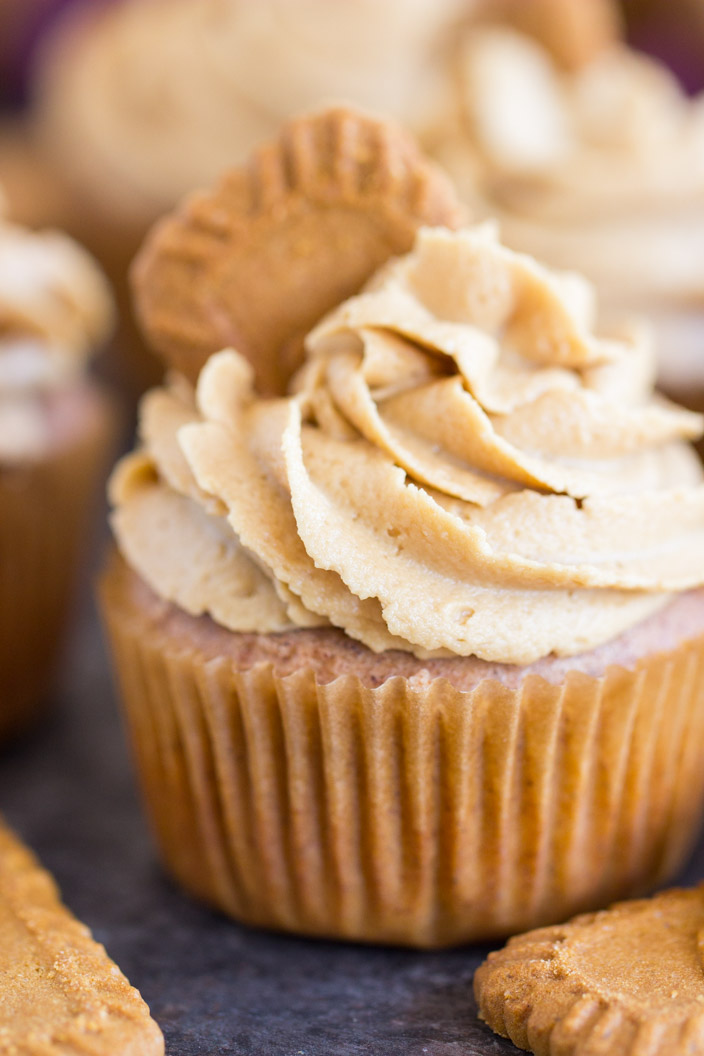 Get the RECIPE!
Visit The Gold Lining Girl!
For more about our food category click HERE.
For more great recipes click HERE.
Do you have a recipe to share? We would love to hear from you. Submit your recipes HERE