Zucchini Banana Bread with Streusel Topping
Moist, dense, and hearty Banana Zucchini Bread, loaded with spice and brown sugar streusel! This Zucchini Banana Bread with Streusel Topping will actually make you happy that your garden is overgrown with zucchini! It's easy to whip up, and the streusel makes it extraordinarily special!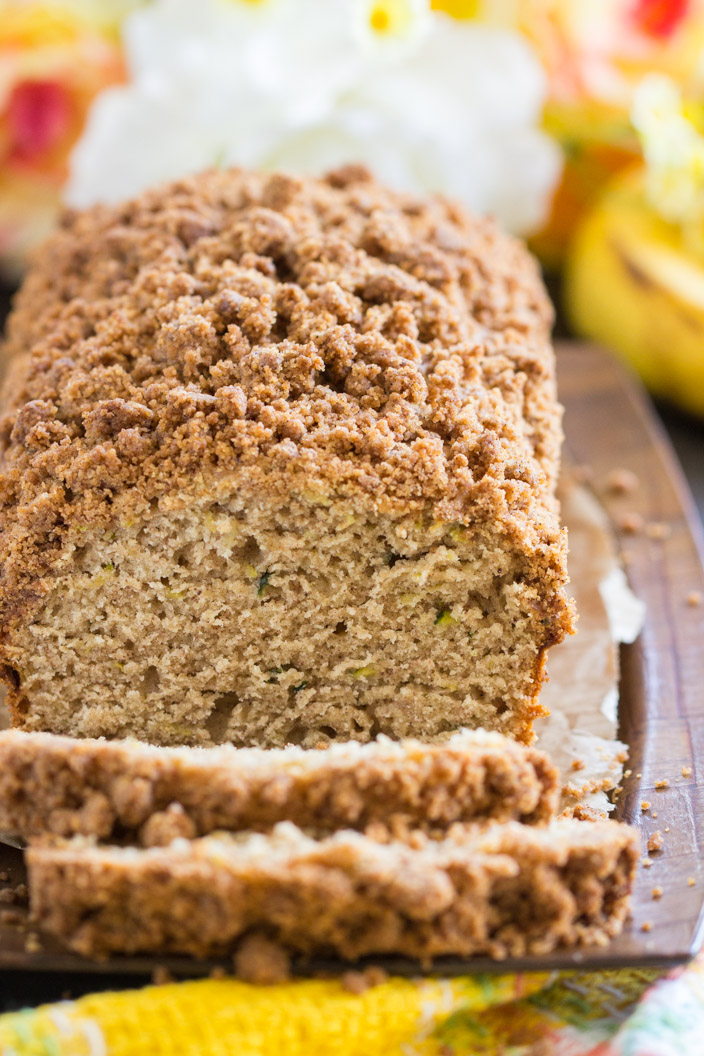 Not your ordinary Banana Bread recipe. Not even your ordinary Zucchini Banana Bread recipe! I didn't think Zucchini Banana Bread was ordinary in the first place, but a quick Google search proved me quite wrong.
In case you've seen other Zucchini Banana Bread recipes though, they weren't like this one…
Get the RECIPE!
Visit The Gold Lining Girl!
For more about our food category click HERE.
For more great recipes click HERE.
Do you have a recipe to share? We would love to hear from you. Submit your recipes HERE