Chocolate Peanut Butter Cheesecake
This Chocolate Peanut Butter Cheesecake starts with an Oreo cookie crust, followed by a rich peanut butter filling, then topped with chocolate ganache and chopped peanuts. It's a decadent dessert that is well worth the effort of making a baked cheesecake.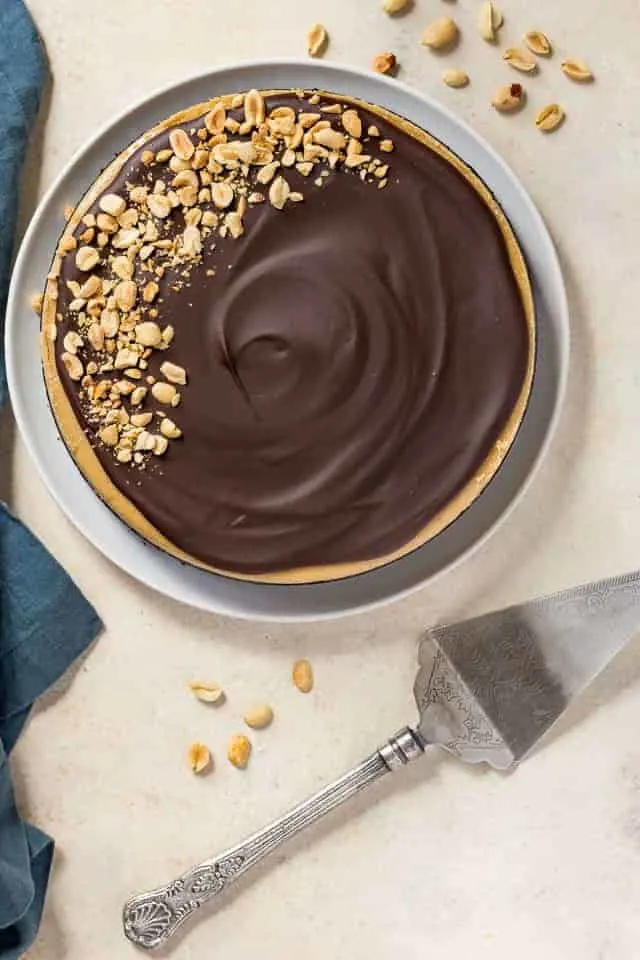 The creamy peanut butter filling calls for cream cheese, heavy cream, sugar, vanilla, salt, peanut butter, and eggs. Basically, your staple cheesecake ingredients with the addition of peanut butter.
I have a specific order for adding the ingredients to the filling. The reason behind this is to achieve an ultra creamy filling. So be sure to follow the recipe exactly when mixing the filling.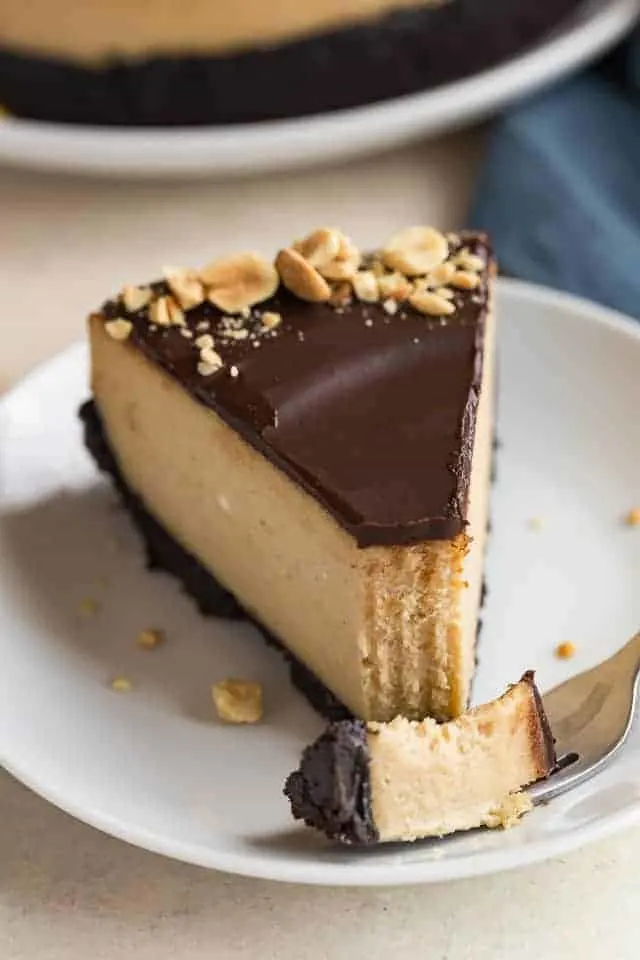 To see the full recipe and instructions click HERE. – Chocolate Peanut Butter Cheesecake.
For more about our food category click HERE.
For more great recipes click HERE.
Do you have a recipe to share? We would love to hear from you. Submit your recipes HERE