Pressure Cooker Pork Carnitas
I know it is common to use a crockpot for carnitas – but eh. When have I ever followed rules about what's common?
This is a ridiculously simple recipe. It is practically impossible to mess up.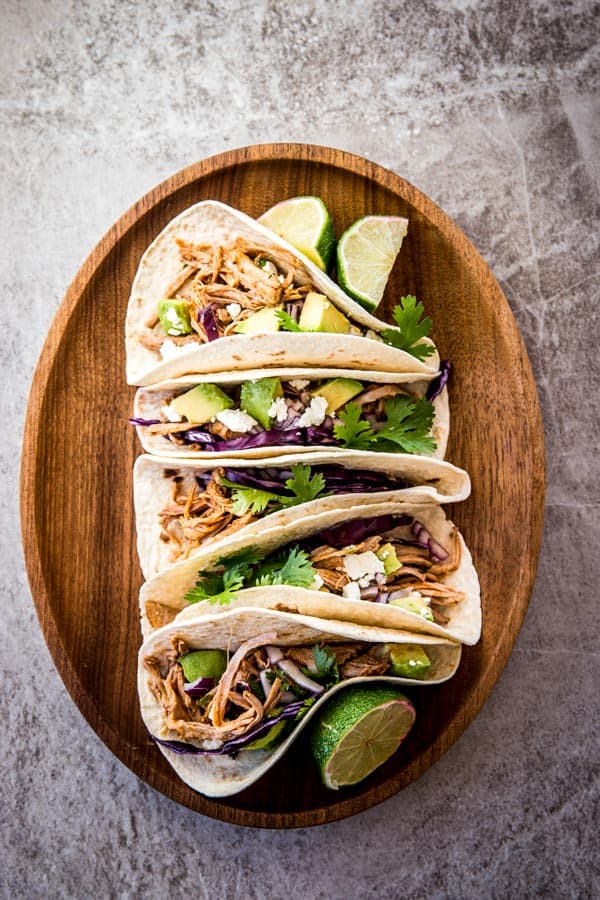 You'll brown the pork shoulder in the pot, then add seasoning and liquid, close the lid and cook for 90 minutes. (If you're using an electric pressure cooker such as the Instant Pot, you'll have to add 15 minutes to the cooking time.)
That's it!
Then you can shred the meat with two forks and serve it up as tacos or however you like. You can, of course, brown it in a skillet, too. I'm just usually too lazy too harassed by hungry kids to bother.
When we make these pork carnitas, we usually eat some right away and freeze the rest in portions in mason jars.
To reheat, simply thaw in the fridge overnight, transfer to a pot and heat until it is boiling, making sure the meat is evenly heated.
It is a fantastic way to have a satisfying meal on a busy weeknight, all you'll have to do is pull out some taco shells, slice up some avocado and red onion, serve with lime wedges, crumbled cheese, cilantro and shredded red cabbage.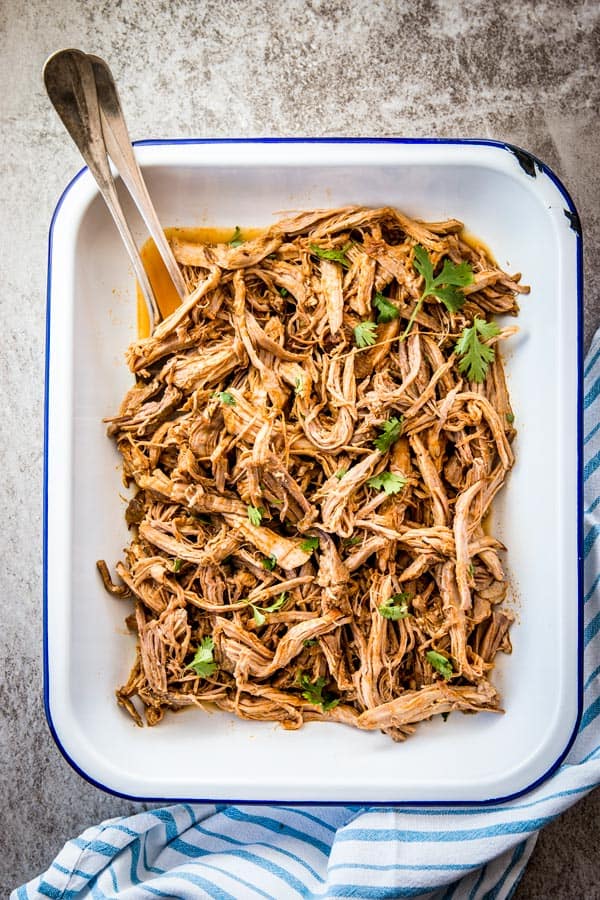 Click this link to get the full recipe!
For more about our food category click HERE.
For more great recipes click HERE.
Do you have a recipe to share? We would love to hear from you. Submit your recipes HERE