Crunchy Corn Waffles
Crunchy Corn Waffles from Bold Flavored Vegan Cooking by Celine Steen – These savory waffles have hints of citrus and just enough spice to tantalize your tongue. I'm so addicted to them!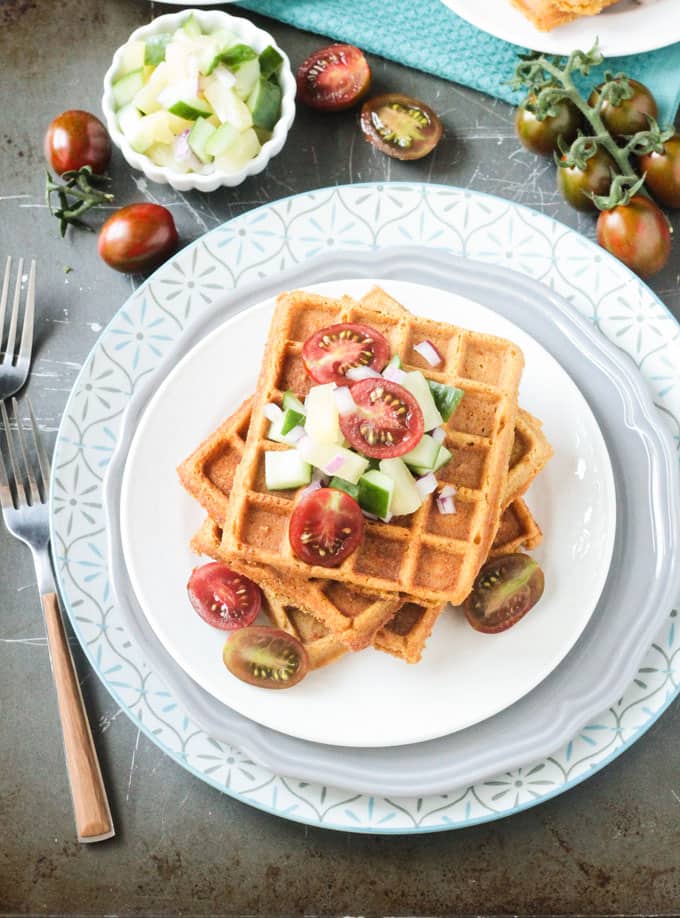 These are savory waffles, but I think they would be just as perfect with maple syrup as they are with the cucumber pineapple salsa I paired them with. With hints of orange and just enough spice to keep things interesting, the flavors are perfectly balanced. The outside is crunchy, while the inside is light. You MUST try these!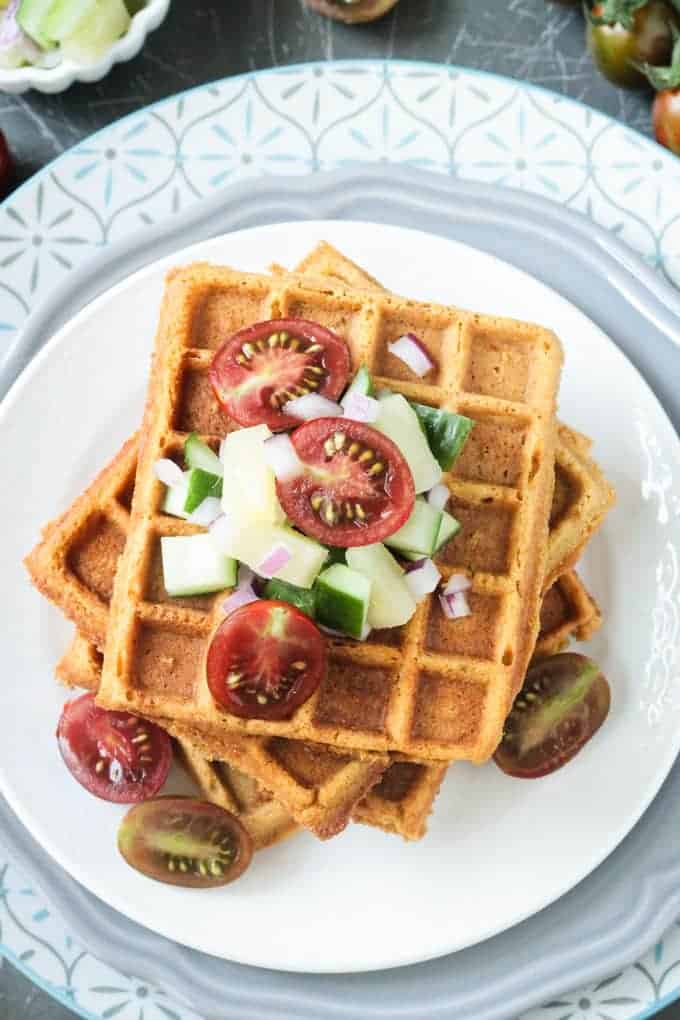 Get the full recipe and instructions for Crunchy Corn Waffles here.
For more about our food category click HERE.
For more great recipes click HERE.
Do you have a recipe to share? We would love to hear from you. Submit your recipes HERE