Vegan Nice Cream with Coconut & Lime
Not only is this healthy dessert a win because its made of real food, creamy and is refined sugar-free, dairy free, vegan and gluten-free,  it wins because I always struggled with how to use up those frozen bananas. And now they have real purpose in this life.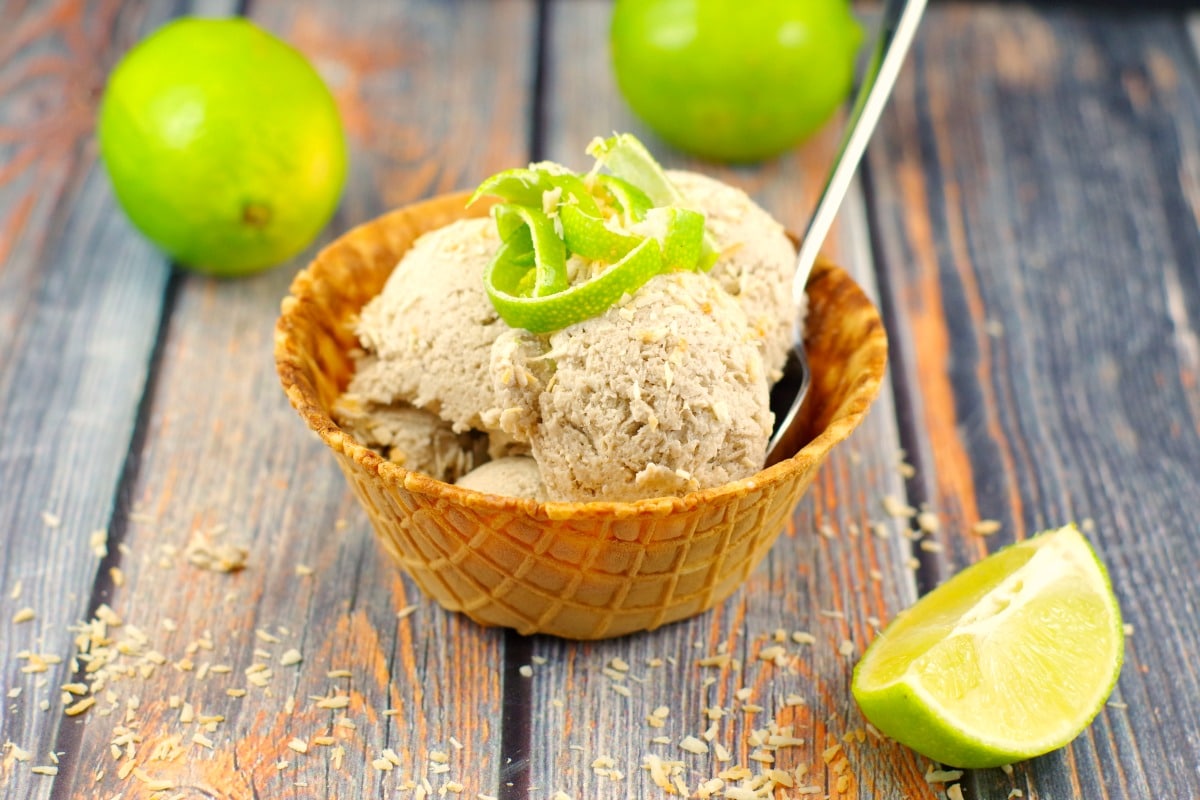 HERE'S A GREAT TIP: PEEL YOUR BANANAS BEFORE YOU FREEZE THEM – SAVES YOU LOTS OF HASSLE AND MINOR FROSTBITE!
This frozen dessert makes a fabulous ice cream substitute because it's quick and you don't even need an ice cream maker. You can even make it into a healthy banana split by adding fruit, toasted coconut, some shaved dark chocolate and a little whipped cream, as I did! And if you want to keep it vegan, just use Nutriwhip.
For more about our food category click HERE.
For more great recipes click HERE.
Do you have a recipe to share? We would love to hear from you. Submit your recipes HERE