Homemade Fire Starters from the Garden
Are you growing herbs and now have more than you know what to do with? A fun and easy way to use them and some flowers is to make homemade fire starters. They make great kindling and smell great in the fire.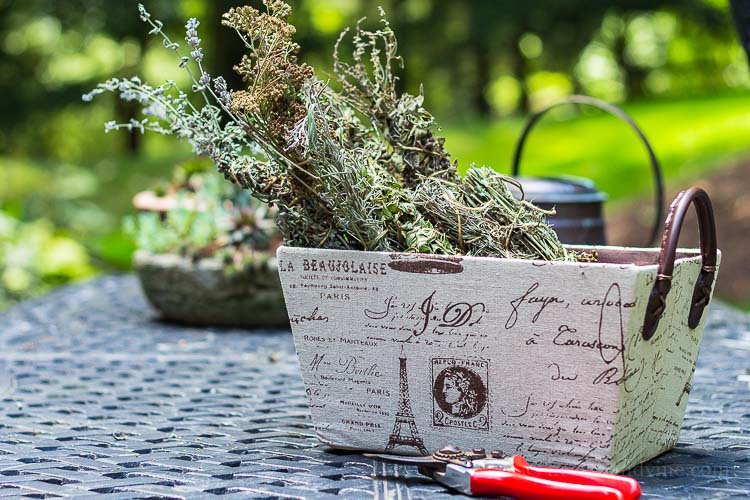 I  haven't made a campfire in a long time, but we do have a wood burning fireplace in our home, and my husband made a nice fire-pit outside, with some recycled bricks. So when I'm trimming the garden I often gather bunches together to use as kindling
If you're like me you probably have lots of rogue plants that need pruning or maybe you've planted mint that's trying to take over. These are good candidates for fire starters. And though many types of plant material work well but I especially enjoy those whose foliage is fragrant like mint, lavender and sage.
For more from our gardening site click HERE
For more from our DIY site click HERE.
Do you have a post to share? Submit your posts HERE.