Sticky Lemon Strawberry Sweet Rolls
This Sticky Lemon Strawberry Sweet Rolls recipe is easy to make and downright decadent. Soft, fluffy, oozing with sticky, sweet strawberry filling & covered in swathes of zingy lemony frosting. And it's ready in a little over 1 hour….Grab your rolling pin because it's time to get baking!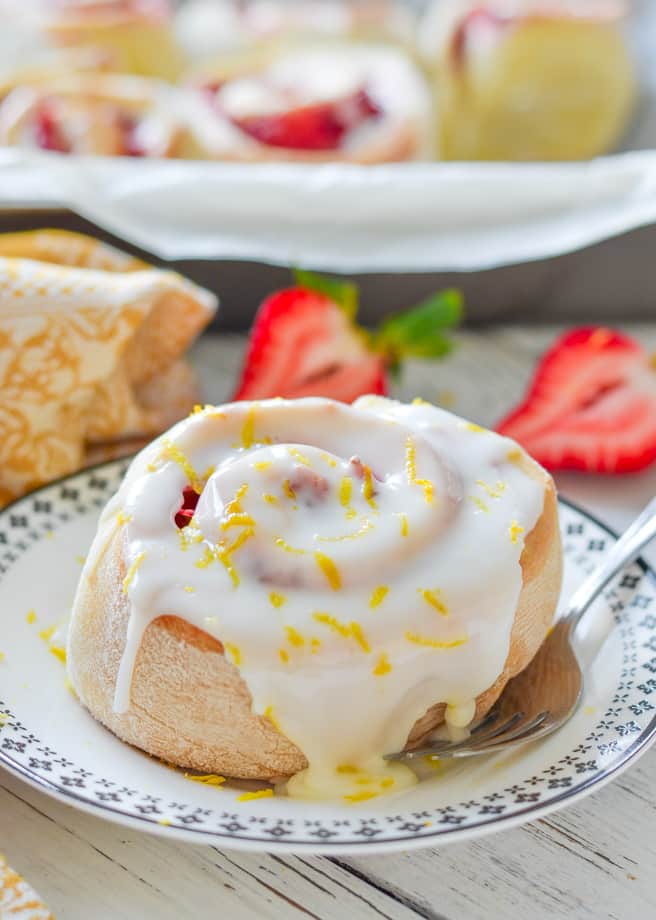 I absolutely adore cinnamon rolls but these Sticky Lemon Strawberry Sweet Rolls make such a refreshing, summery change. The jammy strawberry filling and the lemon frosting work so well together and although they are sweet, the sharpness of the lemon offsets it nicely. They are so good! And the smell when they are baking is incredible! I do wish smell-o-vision was a thing. Just imagine for one minute….That yeasty dough smell. Strawberries. Sweetly intoxicating. Even more so when they are bubbling away in a pan like at the start of this recipe. Lemons. Fresh, zingy and citrusy as you zest them. Then the smell of baking. Put it all together and, well, I just can't get enough.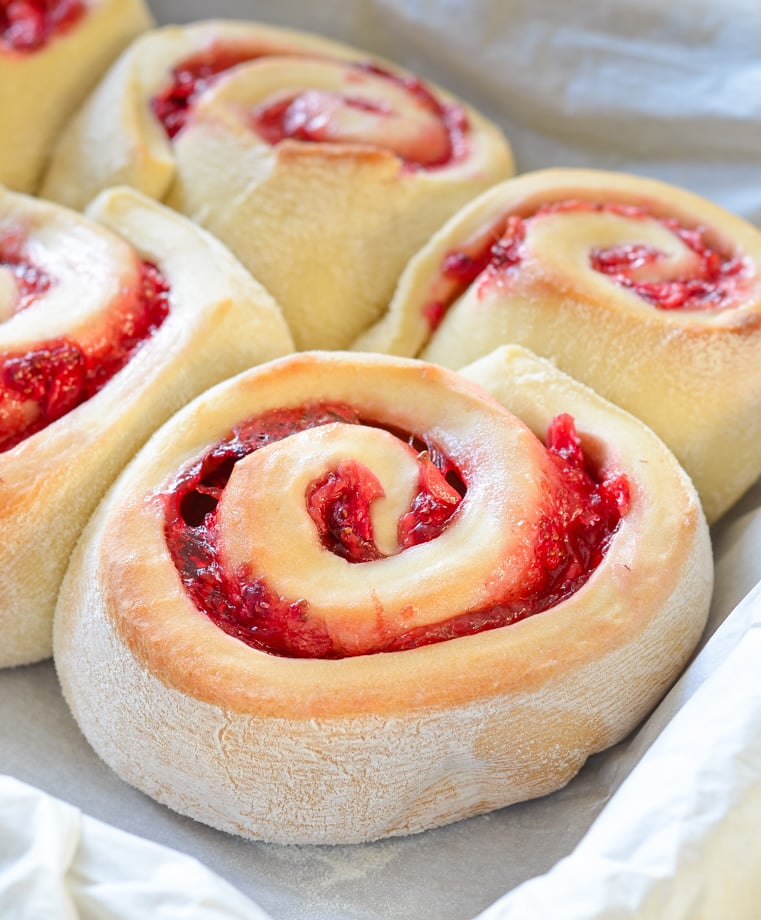 For more about our food category click HERE.
For more great recipes click HERE.
Do you have a recipe to share? We would love to hear from you. Submit your recipes HERE