Creamy Homemade Baked Mac and Cheese
I first learned about this classic baked mac and cheese about ten years ago? It was a recipe with about 2 cups of brown sugar (not kidding!) and plenty of processed cheese spread.
I have since experimented a lot and tweaked my recipe until it was just perfect – now I'm sharing the result! There's absolutely no processed cheese spread, no brown sugar – but all the yummy and cheesy creaminess!
Sometimes I forget to share these classic evergreens here on the blog, because I think they are so basic nobody is going to care. But then I remember that I myself cook a lot of those classics every single day and don't really experiment with crazy flavors or techniques in my everyday cooking.
And cooking the classics makes me feel pretty accomplished and put together as a homemaker anyways, so I'm sure at least one other person will feel the same 🙂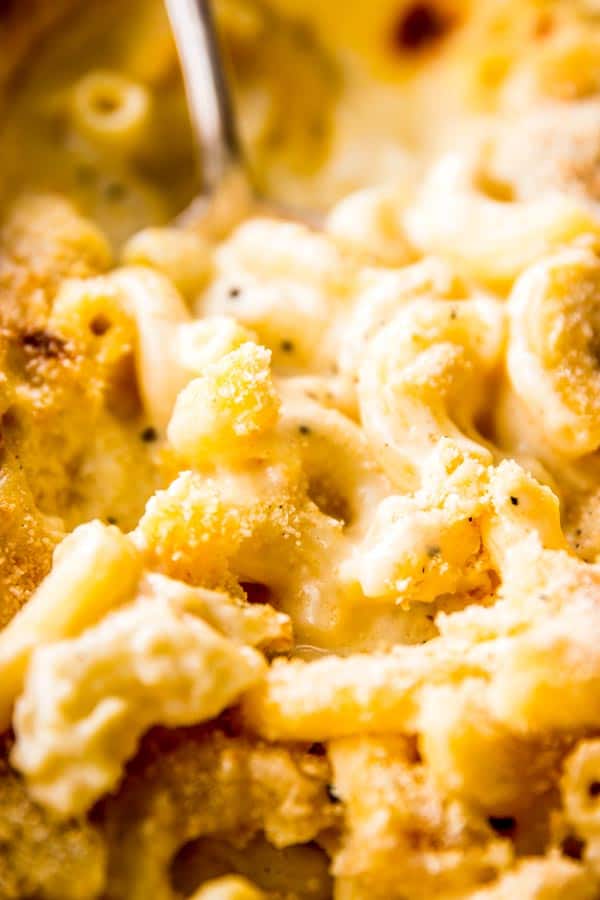 Click here for all tips and the printable recipe!
For more about our food category click HERE.
For more great recipes click HERE.
Do you have a recipe to share? We would love to hear from you. Submit your recipes HERE