Red Wine Strawberry Chocolate Fudge Cake
If you are looking for birthday cake recipes for adults, this Red Wine Strawberry Chocolate Fudge Cake is the ultimate!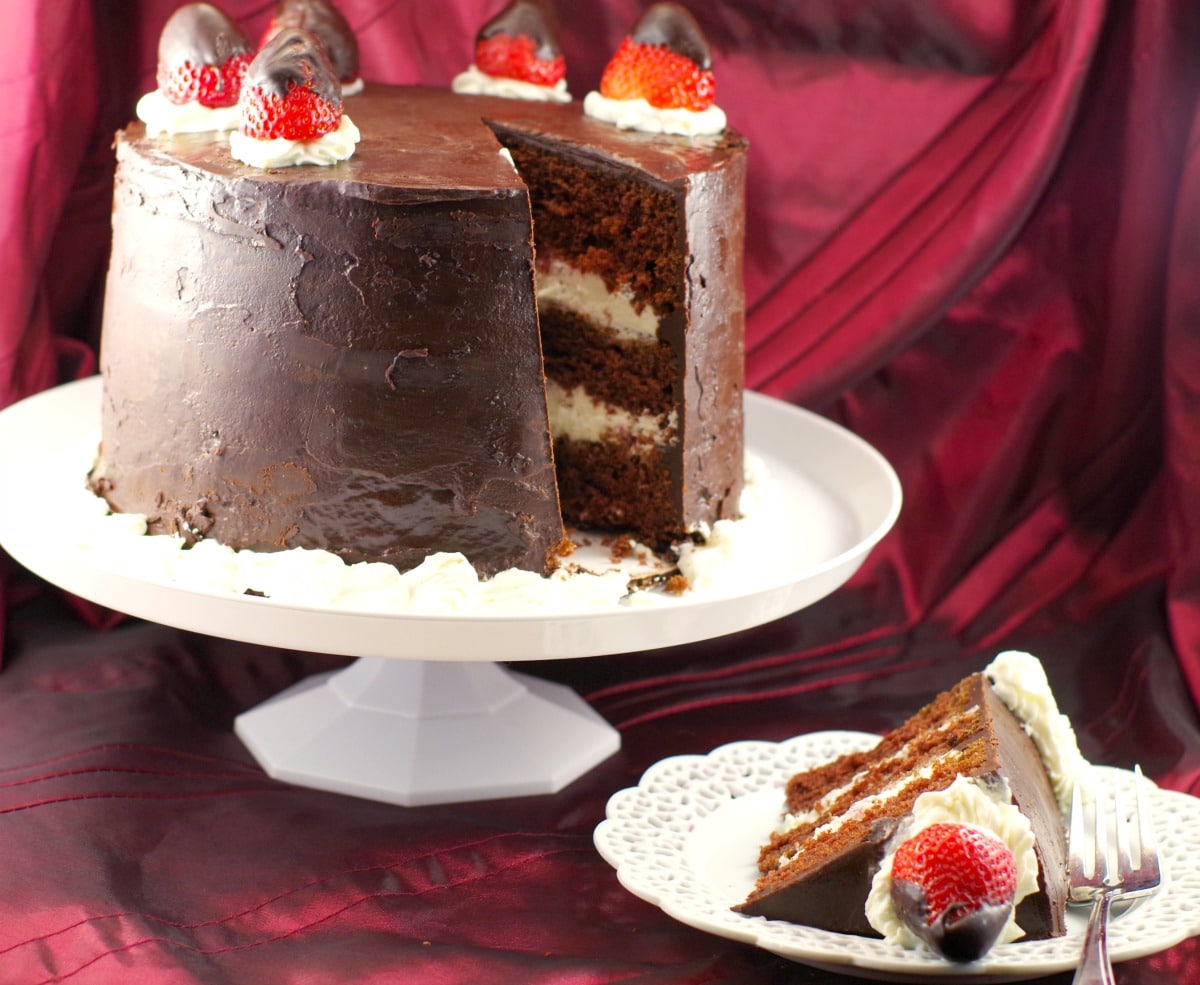 A whipped creamy mascarpone strawberry kirsch filling is sandwiched between luscious red wine fudgy chocolate cake, all encased in a rich red wine dark chocolate ganache with ganache dipped strawberries on top. And best yet, there is no fancy decorating required!
I'm a little cake crazy – I LUV cake! I mean, who doesn't? What other food symbolizes celebration like cake does? Cake is there for every celebratory milestone from your baby shower, through your graduation and wedding all the way up to your golden anniversary. And let's not forget all those birthdays in between!And I love to create cakes…
But I have to tell you guys, this cake is one of the best ones I have ever created. I don't want to toot my own horn or anything, but by this point, I KNOW A GREAT CAKE. And that's because I've been making and decorating cakes for over 15 years. And believe me, you will want to find any excuse to celebrate with this decadent and delectable Red Wine Strawberry Chocolate Fudge Cake cake!
For more about our food category click HERE.
For more great recipes click HERE.
Do you have a recipe to share? We would love to hear from you. Submit your recipes HERE